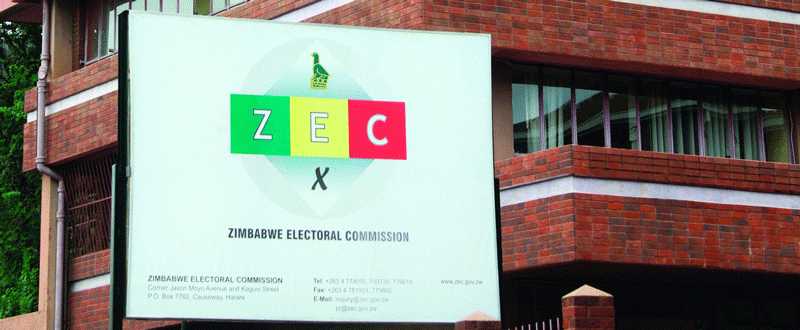 SEVERAL Zimbabwean voters have found that their names missing from the voters' rolls.
This put into question the Zimbabwe Electoral Commission (Zec)'s capacity to hold a credible election.
The electoral authority's shortcomings may be a recipe for a disputed and bloody election.
President Emmerson Mnangagwa this week gazetted August 23 as the election date, setting in motion intense debate on whether Zec will be able to deliver a credible plebiscite, considering its tainted track record.
The situation was worsened by revelations that some voters were migrated to other polling stations.
The main opposition party, Citizens Coalition for Change (CCC)'s vice-president Welshman Ncube, said his name was not on the roll, while another opposition politician David Coltart claimed it took him two days to find his name in the Zec database.
Already, the confusion by Zec during the pre-election period has cast elements of doubt in the electorate.
Zec for years has presided over disputed elections marred by accusations of vote rigging and lack of transparency.
CCC has since expressed concerns regarding the voters' roll.
In a letter addressed to Zec, the opposition movement highlighted numerous errors and discrepancies that deviate from constitutional requirements, casting doubt on the credibility of the upcoming elections.
"As the CCC we have noted serious anomalies in the voters roll that has been laid out for inspection by the public. A reflective sample across all the ten (10) provinces have indicated numerous errors of commission and omission which indicate deviations from the Constitutional standards of a credible voters' roll," read part of the letter.
This bickering is likely the genesis of a possible disputed and bloody election.
The arrogance on the part of the electoral authority is only worsening the political temperatures.
One of the key issues highlighted in the preliminary reports addressed to Zec are the missing names of prospective voters.
Further, citizens across Zimbabwe were also shocked to discover that Zanu PF affiliates had effectively taken over the voter roll inspection process meant to ensure free and fair elections.
Forever Associates Zimbabwe (FAZ), a Zanu PF-linked organisation, allegedly showed up uninvited at many polling stations during the inspection period and began demanding proof of Zanu PF membership from voters.
Such a blatant disregard of Zec authority by shadowy groups further throws the electoral authority into scrutiny as the nation heads towards the elections.
Zec needs to start seriously executing its mandate according to the constitution and desist from acting like a competitor in the political arena.
Related Topics