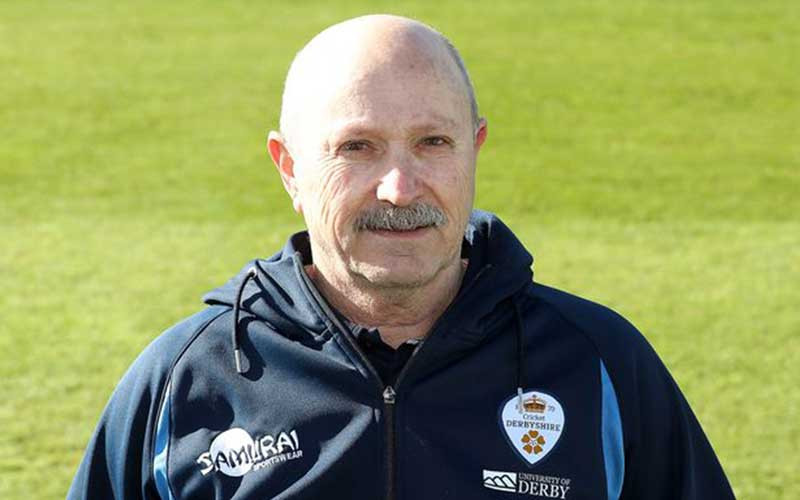 THE Zimbabwe national cricket team are looking to use the disappointment of failing to qualify for the 50 over World Cup to inspire them in the T-20 World Cup qualifier that will be played in Namibia next week.
Zimbabwe hosted the qualifiers between August and September and having breezed through the group stages they came undone against Sri Lanka, the eventual winners, as well as against minnows Scotland in Bulawayo.
Coach Dave Houghton revealed that three months after the defeat, they are still hurting more so as they watched Netherlands play at the global stage in India.
The Chevrons looked on course to qualify for the India showcase. However, a loss to eventual champions, Sri Lanka and a 31-run ambush laid by Scotland sent them packing and provided a lifeline for Netherlands, who grabbed the opportunity.
As the Chevrons prepare for the ICC Men's T20 World Cup Qualifier Africa in Namibia, Houghton wants his team to go and bully the associate sides.
"We are now back together as a full team and this tour to Namibia is a completely different set of options for us," Houghton said.
"We are going there to win, we win every game and win it properly, in a way bully them because we should be the senior side in this competition and we should play that type of cricket.
"I'm very happy to have all the guys back; they all look fit and well and are raring to go, which is a good thing."
About the devastating loss to Scotland in Bulawayo, Houghton said they are primed to make up for that disappointment. Zimbabwe failed to chase down Scotland's 235 and were bowled out for 203 runs in 41.1 overs.
"Look, I think that hurts us. It hurts us badly because we played for 12-15 months some incredibly good cricket and throughout that World Cup Qualifier, we played some unbelievably good cricket," Houghton said.
"I think the hardest thing now has been just to sit back and watch Holland on TV with all their international players playing for them and know that we beat them here with 10 overs to go by miles."
"So, that game we lost to Scotland we made a small mistake and it cost us and we have suffered for it badly. I know it still hurts the guys now and it certainly hurts me but that's just one of those things you have to take, in sport you are going to lose the odd one you don't deserve to lose."
Houghton allayed fears that emanated from their 3-2 defeat to Namibia in a T-20 series recently, saying that it wasnot about the result but the acclimatisation.
"The last Namibian tour has caused a lot of comments from people, our fans and from everyone else. No one really understood the true value of that tour for us," he said.
"That was a tour that I organised with the coach of Namibia as a practice tour.
"I had no intentions other than going to practice and look at the facility and look; if we win we win but it was not. I wasn't looking for a great outcome.
"I was looking for us to get some experience and give one or two guys who've not been in our squad an opportunity to put their hands up and see what they can do because we did go without five or six of our senior players."
On Wednesday, the national selectors named the squad for the qualifiers in Namibia were seasoned campaigners, Sean Williams and Blessing Muzarabani bounced back after lengthy injury spells and so did opener, Tadiwanashe Marumani, while new boy, Nick Welch also made the cut together with seamer, Carl Mumba.
Related Topics