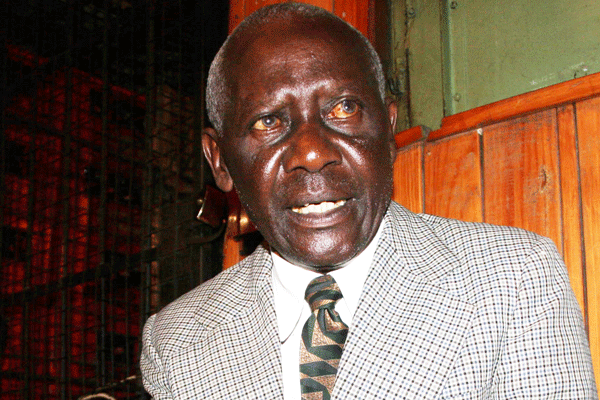 Inside Sport: BY MICHAEL KARIATI 
Sakunda Holdings have introduced themselves to Zimbabwean football in a big way splashing out a massive US$5,3 million to the benefit of Dynamos and Highlanders.
This is probably the biggest sponsorship package Zimbabwean football has ever had both at Premier League and club level since the attainment of independence in 1980.
Fine, there have been other sponsorships of note to Dynamos and Highlanders as well as to CAPS United but those do not come anyway closer to what has been placed on offer this time around.
What Sakunda Holdings have done is what PSL sponsors, Delta Beverages, have been encouraging all along for other corporate sponsors to come on board and compliment their efforts.
We cannot and will not say much about where the sponsorship is coming from because our football desperately needs the money and does not care whether the financier has other motives or not and we hope he does not have.
What we can safely say is that the sponsors picked on the most popular football teams because they also want returns for their investment and that is the essence of business.
More importantly is the fact that Sakunda Holdings were spot on in their tribal balancing by picking up the most popular team in Matabeleland and their rivals in Mashonaland.
What we are happy about is that this sponsorship will help raise player salaries in Zimbabwe which in turn might help to stop the massive player exodus to South Africa, Tanzania, and Zambia.
Those attractive salaries might also help in attracting foreign players to the PSL which will in turn help in improving the standards of the domestic game.
Perhaps in that way our teams will do better in Pan African football where our best finish was in 1998 when Dynamos reached the final of the Caf Champions League.
In addition to the club sponsorship, Sakunda Holdings have also come on handy pledging $90 000 each for the construction of houses for club legends Moses Chunga and Madinda Ndlovu.
This is a thank you for the role Razorman and Khatazile played for Dynamos and Highlanders and for uplifting the standards of Zimbabwean football as a whole.
What, however, we don't understand is the $120 000 pledge to construct a house for the family of the late great George Shaya — which in this case is for the widow.
For the past five years Shaya has been  suffering and pleading for assistance while on his sick bed but Sakunda Holdings chose to sit back and watch only to raise their heads when the man is gone.
Shaya is surely turning in his grave on how the same people who ignored his pleas for food, his pleas for medical fees, and his pleas for medicine, could a month into his grave come up to say we have  $120 000 for you.
Even the intended beneficiaries of this $120 000 are shocked by this gesture because it was of more value to them when Shaya was alive and sick and not now.
Whatever ailment Shaya suffered from, a fraction of that $120 000 could have been enough for him to get first class treatment in Zimbabwe or even abroad.
Shaya was not asking for much. Even $20 000 would have sufficed but most if not all blocked their ears from the cries only for Sakunda Holdings to come up now and say we are here to assist.
The truth is that we might shout , gloat, or grandstand about our $120 000 donation but it means nothing especially coming after the Mastermind's death.
For those who have cared to listen — like some us who grew up in farms and rural areas — the song Zvichandibatsirei, from Hosiah Chipanga sums it all.
For your views, comments, and suggestions, mkariati@gmail.com or WhatsApp on 0773 266 779
Related Topics