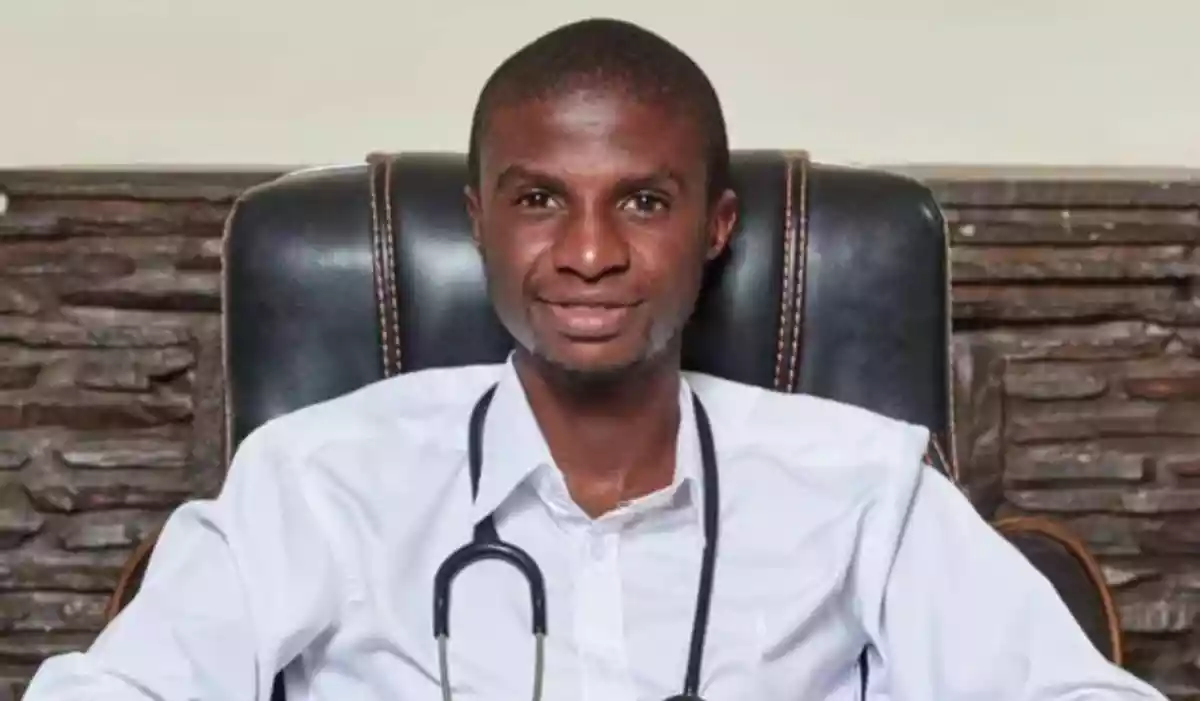 Mthabisi Nembaware was a dedicated young medical doctor. He served with unquestionable passion in Hauna district as a medical officer but his promising life was cut short, needlessly.
Circumstances around Nembaware's death are heart-breaking. Close relatives say he died in his dear mother's arms while bleeding from the mouth, nose and ears under horrendous circumstances. He had suffered brain injury.
What a painful death.
But it is more heart-wrenching because the young life could have been saved if the public health system was functional. Essentially, Nembaware's demise has exposed the extent of decay of public healthcare system.
The state of healthcare is in intensive care unit. It has been deteriorating compounded by exorbitant medical treatment costs. Many of more than 15 million Zimbabweans cannot afford healthcare. Nembaware, who dedicated his life to serve vulnerable societies, sustained serious head injuries when the car he had hitched burst a tyre. Under normal circumstances such a highly educated professional was supposed to be driving a fairly new car.
But picture this, Nembaware, was ferried to Old Mutare Hospital in a Honda Fit.
He was transported to Victoria Chitepo Provincial Hospital, formerly Mutare Provincial Hospital, but there is no proper functional Intensive Care Unit (ICU).
His family raised US$5 000 to airlift him to Harare, but that was in vain. The airstrip in Mutare did not have lights. The health delivery system failed him.
It is failing thousands others who are dying silently in homes and public hospitals. What a tragedy.
It is distressing, not just to the family, but to the communities he served. What is infuriating was a shoddy propaganda disinformation campaign to downplay the state of disaster at a major hospital in Mutare.
Medical doctors argue that Nembaware could have been saved if there was a functional ICU with modern medical equipment, specialist doctors and nurses.
According to the National Library of Medicine, a United States centre for biotechnology information, "moderate to severe traumatic brain injuries require treatment in an ICU in close collaboration of a multi-disciplinary team consisting of different medical specialists, such as intensivists, neurosurgeons, neurologists, as well as ICU nurses, physiotherapists, and ergo-logotherapists".
So no amount of propaganda can cover up the dilapidated public health system.
How many people are dying unnecessarily as a result of the deplorable public health facilities?
Sadly, the elites fly out to India, South Africa, Malaysia, Singapore and China for specialised care.
Referral hospitals are supposed to serve the public who cannot afford exorbitant fees charged by private doctors and health institutions.
I know of someone, who recently paid US$6 000 for treatment after a fracture. That's ridiculous!
What happened to Nembaware should shake the government.
However, its major weakness is misplaced priorities. The State spends money on things that benefit the officials, like luxury cars, and housing loans of up to US$500 000 each.
If the government was to take that money, which runs into millions of US dollars and refurbish district and provincial hospitals, it would go a long way in saving lives. But no one cares, really, unless just before elections.
Poor people will not have to travel hundreds of kilometres to Harare for treatment. Critically ill or injured people would not need to raise thousands of US dollars to be airlifted to Harare. Sadly, again, major referral hospitals such as Parirenyatwa, Sally Mugabe and Mpilo Central, are also death traps.
The government must prioritise healthcare as a fundamental human right and allocate sufficient funds to improve the public health delivery system.
This includes investing in public health institutions, supply of essential medicines, equipping ICUs and high dependency units.
Retaining critical medical staff is urgent.
Lives are at stake.
The government and local authorities must act decisively to alleviate people's suffering and prevent unnecessary deaths.
It is time that government listens to the cries of distress from ordinary people.
What happened to Nembaware should jolt the country's leaders into action.
Health minister Douglas Mombeshora is a medical practitioner who knows fully well what ought to be done. Agnes Mahomva, the new Special Advisor on Public Health to the President and Cabinet must deliver.
Related Topics