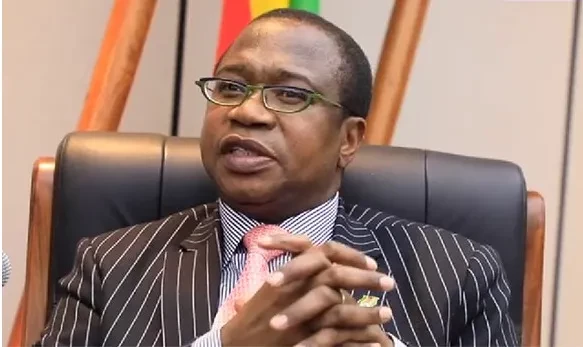 THE government, through the ministry of Finance and Economic Development, has been doing a remarkable job. It has been exposing corruption in state departments. Treasury has gone further, in unprecedented fashion, to name and shame looters. Some of the unscrupulous suppliers have since been blacklisted.
There were startling revelations last week about two companies who won tenders to supply laptops and desktops to Parliament for over US$9 000 and US$3 000 each, respectively. Authorities stepped in to block the shady deals crafted by a well-knit syndicate to cream-off taxpayers.
To plug rent-seeking behaviour, the government has withheld payments for a third of the providers accused of overcharging.
The blacklisted companies are travel agencies, food and beverages providers, fly-by-night computer traders and players in the hospitality industry.
Kudos to Finance and Economic Development minister Mthuli Ncube and his permanent secretary, George Guvamatanga for taking a firm stand. This is despite moves by the hawkish cartels to fight back and push out the top government officials through political linkages. It is time Treasury joins hands with Auditor-General Mildred Chiri, who for years has been fighting a lone battle against corruption in government, but in vain. Chiri has in the past exposed the rot in Treasury, other government departments and institutions where payments were not supported by invoices and receipts from service providers.
In a report of the Auditor-General for the Financial Year ended December ended December 31, 2021 on State-Owned Enterprises and Parastatals submitted to Parliament this week, Chiri stated that authorities at the Zimbabwe Revenue Authority (Zimra) failed to receipt for deposits by clients worth close to ZW$2 billion (US$3,2 million) last year.
The report also highlights that entities continued to ignore the Auditor General's recommendations, including failing to submit their financial statements for audits. There were 53 entities that had not yet submitted financial statements for audit when the report was prepared while four others have accounts in arrears of more than three years.
At least, the country seems now to be taking serious measures to weed out corruption, to deal with grand theft at state level and cleaning up procurement processes, which were cash-cows to many top civil servants and their cronies.
However more needs to be done — a complete reversal of bad governance policies, a competent and efficient cabinet as well as civil service under permanent secretaries. A shift in attitude and work ethic by government and fiscal discipline is urgently needed.
While Treasury has started acting on errant tender-preneurs, corrupt civil servants and businesses — the proof is in the pudding.
Blacklisting is not enough. More needs to be done to eradicate this cancer, which is taking away critical public funds that could be used to resuscitate the ailing health delivery system, revamp the education system, fund critical infrastructural projects and invest in the energy sector.
Corruption in all forms, in all sectors and at all levels, has increased exponentially, especially in the last two decades.
The most common form is suppliers inflating the price of goods and services. There are several reasons why corruption rears its ugly head varying from personal greed to financial need and opportunistic behaviour. In all cases, there is collusion and an agreement to extract maximum value from any transaction at the expense of the taxpayer. For government to deal decisively on the corruption and culprits, who in essence are thieves, government must:
Have a very strong policy of anti-corruption with heavy penalties for offenders, including prosecution (It is not enough to blacklist, the culprits must be charged and jailed for "stealing public funds");
Ensure that every ministry and government department has strong control systems;
Put in place a "tip-off" system to allow employees, suppliers, and other parties to make reports on corruption and corrupt deals;
Have periodic lifestyle audits of staff and suppliers;
What Guvamatanga and team are doing should become part of the culture, continuously doing price checks on regularly purchased items; and
Report corrupt individuals and companies to the police.
As Bulawayo businessman Kevin Shadwell wrote in an article published in this publication last year in October "it must be said that this cancer will eventually kill its host if not dealt with and removed with precision".
Those, who are implicated, should be dismissed and allow the rule of law to take its course. This is a litmus test that will prove commitment to uphold high ethical standards by those in leadership and whether they can be entrusted with governance and public funds.
Related Topics