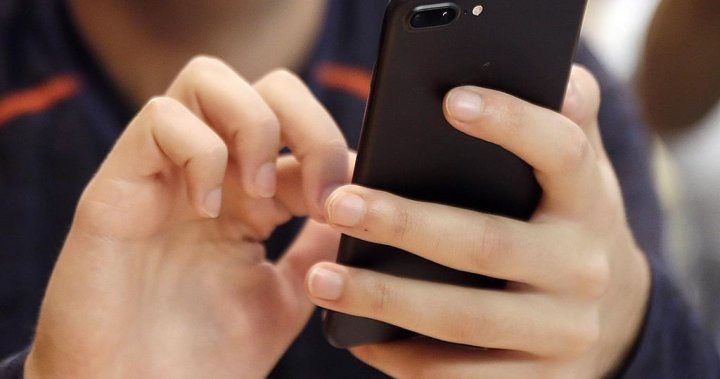 ZIMBABWE'S Data Protection Act came into force from December 3, 2021. It criminalises sharing intimate images without consent from the person in the image.
The Data Protection Act says: "Any person who unlawfully and intentionally by means of a computer or information system makes available, broadcasts or distributes a data message containing any intimate image or video of an identifiable person without the consent of the person concerned or with recklessness as to the lack of consent of the person concerned, with the aim of causing the humiliation or embarrassment of such person shall be guilty of an offence and liable to a fine not exceeding level 10 or to imprisonment for a period not exceeding five years or to both such fine and such imprisonment".
Depending on your intent in sharing the images, you can face a maximum prison sentence of 10 years.
Protections have been put in place to ensure that alleged victims are not further harmed or embarrassed during prosecutions.
The law adds that any person who unlawfully and intentionally by means of a computer or information system generates and sends any data message to another person, or posts on any material whatsoever on any electronic medium accessible by any person, with the intent to coerce, intimidate, harass, threaten, bully or cause substantial emotional distress, or to degrade, humiliate or demean the person of another or to encourage a person to harm himself or herself, shall be guilty of an offence and liable to a fine not exceeding Level 10 or to imprisonment for a period not exceeding 10 years or to both, such fine and imprisonment.
If someone has shared revealing or intimate photos or videos of you, or is threatening to share them, this is a crime in Zimbabwe.
There are steps you can take to have the person successfully prosecuted and have the images removed from the internet and social media platforms.
Save message threads, images, and screenshots of websites in a secure place, like a flash, or hard-drive that is password protected. You could ask someone you trust to do this if you do not have the computer skills. Do not delete anything until you have reported it to the police.
There might be other evidence they need. Speak to someone at your local police station.
The Victim Friendly Unit (VFU) can help you to report the crime. The police will decide whether they should investigate your case or not. If the police think a crime might have taken place, they will investigate.
They will gather evidence — you will be asked to give them any screenshots, texts or emails and will seize the accused person's laptop and phone.
They will question you and the person you have identified as sharing the photos separately. If the accused does not live in Zimbabwe, advise on other action you can take.
If the person is your partner or ex-partner there are other legal protections against further abuse like domestic abuse.
If the police decide that a crime has been committed, they will hand everything to the National Prosecuting Authority, who will decide whether to charge the person with the crime.
If the case goes to court you may have to give evidence as a witness.
Once you have saved the evidence, you might want to stop anyone sharing your pictures from contacting you. You could do this by blocking them on social media and messaging apps. Check with the police before you do this. You can block people on social media if they are harassing you.
If your partner or ex-partner was the person who shared your intimate photos or videos, you may find it useful to speak to women and men's organisations that protect you from domestic abuse.
If you ever come across a situation where you see leaked nude photos being shared on the internet without your consent, do not panic, you are not the first or last.
Remember, it is not your fault. Your first thought might be to blame yourself for sending the nudes, but that is not fair. Do not get the screenshot off the net before the report is complete. Tell a trusted adult and take care of yourself. When the reporting has been completed, request a removal from internet and social media platforms.
There are multiple ways in which you can get your intimate photos and videos taken off the internet. You can report the content with just the click of a button on TikTok and Instagram and also report the users who have shared the picture.
Nude or sexually explicit content is generally banned across all social media platforms.Anything breaching their guidelines can immediately be reported and taken down.
When it comes to Facebook, you can even track the status of your report on the Support Dashboard. Remember content will be removed upon your request and we can help remove your content.
Please note, whether or not sex is consensual, it is a crime to share or threaten to share nude or inmate or sexual images without consent of those on the images to cause distress and embarrassment.
For more details please Whatsapp/call +263772278161.
Mutisi is the CEO of Hansole Investments (Pvt) Ltd. He is the current chairperson of Zimbabwe Information & Communication Technology, a division of Zimbabwe Institution of Engineers.
Related Topics