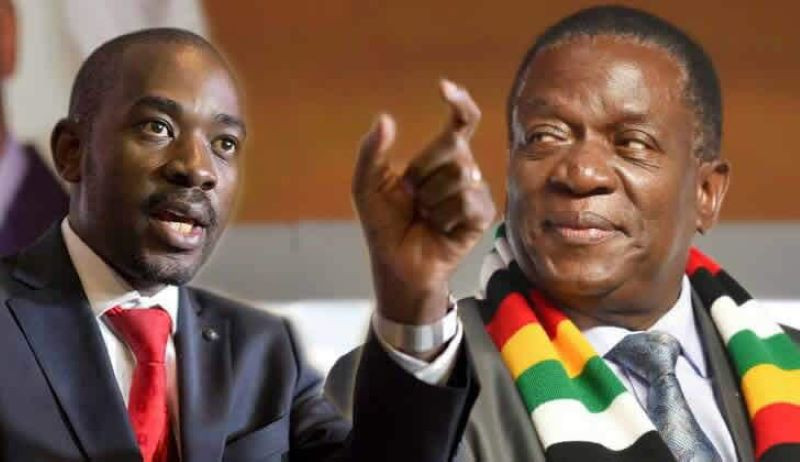 PRESIDENT Emmerson Mnangagwa says he is eager to revive the Political Actors Dialogue (Polad) forum, a platform he created in 2018 to coalesce the minds of all losing candidates in that year's presidential race.
Back then, while the majority of losing candidates joined the Polad initiative, Mnangagwa's main opponent, Nelson Chamisa, refused to join the group describing it as a "dead horse". He also felt that the platform was merely created to sing praises to Mnangagwa.
Mnangagwa, meanwhile, refused to meet Chamisa outside Polad after the latter took the former to court disputing his win, which was, however, upheld by the Constitutional Court.
Fast forward to 2023, nothing has really changed. It is the same old script. Chamisa is disputing Mnangagwa's win, while Mnangagwa is refusing to entertain the young opposition leader. Mnangagwa will continue singing his old tune that he will only meet Chamisa under Polad.
While Polad might be a noble cause, we believe it would have been more prudent for Mnangagwa to focus more on seeking dialogue with Chamisa who we reckon may have some influence on the future of this country and its troubled economy.
Back in 2020, Chamisa said Zimbabwe's "economy continues worsening, it is not responding to Polad because it is a dead horse". To some, Polad has since then proved to be nothing more than a talk show and feeding trough for some political desperados seeking relevance.
That the next Polad will be any different or will hardly bring wonders is quite evident, a different platform on which Mnangagwa and Chamisa meet would most likely yield a lasting solution to the country's socio-economic and political challenges.
Talking to someone who garnered 44% of the country's presidential vote would make more sense for Mnangagwa than to talk to nine people who collectively attracted just 3% of the 2023 vote. Like it or not, Chamisa will remain a thorn in the flesh for Mnangagwa throughout his new five-year term if he chooses to brush him aside and insist on talking to him on his terms.
Dialogue should be on equal terms and should be meant to support the country's future prosperity. We, therefore, implore the President to swallow his pride and compromise to meet Chamisa for talks outside the Polad initiative because as we speak the curse of a poorly performing economy continues to trouble us. All Mnangagwa will lose is his pride but he will gain big on his dignity by accepting to meet Chamisa outside Polad.
Despite talk of a growing economy, evidence abounds that the economic prospects are far from pleasing with news filtering in that one of the country's two bank notes still in circulation, the ZWL$50 note is slowly being eased out of circulation by a market weary of carrying huge wads of the currency which is purchasing very little compared to the United States dollar.
The cost of living, in the meantime, has risen by a further 4,8% to ZWL$98 462,53 per person last month, a month after Mnangagwa won a disputed ballot.
These are just a few tell-tale signs that Mnangagwa's August re-election did not inspire much confidence in the economy and probably a simple talk to Chamisa may do the trick for our long-troubled nation.
Tendai Ruben Mbofana is a social justice advocate and writer. Please feel free to WhatsApp or Call: +263715667700 | +263782283975, or email: [email protected], or visit website: http://mbofanatendairuben.news.blog/
Related Topics