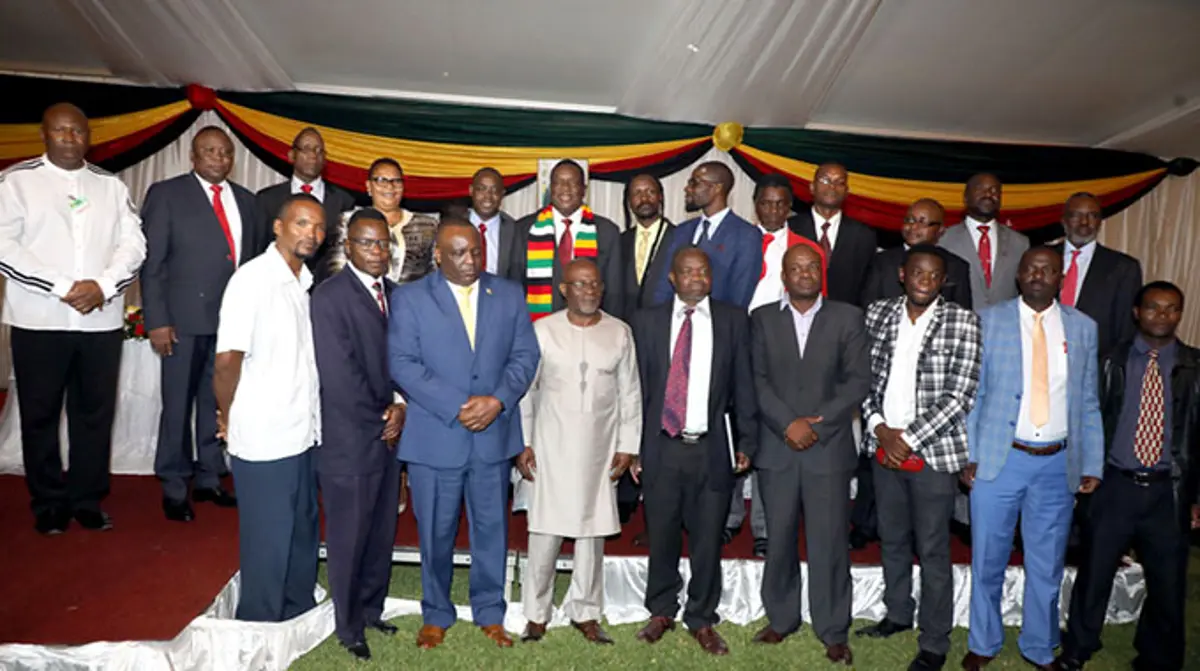 PRESIDENT Emmerson Mnangagwa has invited the losing presidential candidates to join the Political Leaders and Actors Dialogue (Polad) as he moves to pacify his critics following the disputed August 23 elections.
Writing in his weekly column in The Sunday Mail, Mnangagwa said Polad had worked well in the past, hence the move to retain the platform.
The platform, snubbed by the main opposition leader Nelson Chamisa, has been criticised for legitimising Mnangagwa's presidency.
"I intend to reinstate the framework for Polad. It served us remarkably well in the last five years, helping us to find each other across the political divide, thus conceiving policies for our nation collectively.
"To that end, I shall be inviting leaders of all political parties who participated in the just-ended harmonised elections so, together, we refashion the framework in order to make it more responsive and better able to serve the times and our nation.
"I trust that my invitation will be welcomed by most, if not all, political actors. Party politics must never stand in the way or make us deaf to the call to work together for the collective good of our people and our nation. Zimbabwe is our country together."
Observers say Polad was a useless platform as Mnangagwa spurned most of the proposals from the other principals.
Last year, Peter Munyanduri was expelled from Polad after criticising Mnangagwa's administration.
However, presidential candidate Wilbert Mubaiwa said that if Mnangagwa was serious about Polad, he should change the Constitution.
"I haven't thought about joining Polad. I will cross that bridge when I get there. However, I believe that Polad is not serving any purpose because there are no legal statutes backing it," he said.
However, Polad members in the last Mnangagwa administration said they had rescued the country from total economic collapse.
They said some of their proposals were successfully implemented by government and the Reserve Bank of Zimbabwe.
Presidential candidate Trust Chikohora, who was also a member of Polad, said the economic summit which they organised in 2020 had proffered solutions around the country's suffocating economy.
Chikohora added that the Polad's Currency Indaba that was held in 2022 also helped to stabilise the currency.
"One of the major issues which were raised was the government's contracts. We realised that contractors were pushing inflation and the government revisited its agreements and inflation started to slow down. Even the issues of gold coins and interest rates were also our idea," he said.
Related Topics