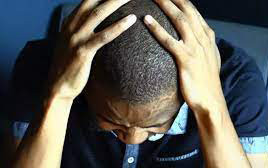 YOUTH organisation SAYWHAT says it receives around 20 suicide calls per month in Harare only, amid concerns that depression and suicide are on the increase amongst young people in the country.
Suicide is the fourth leading cause of death in 15-29-year-olds in Zimbabwe.
World Health Organisation (WHO) statistics say over 700 000 people die of suicide every year.
"We receive 20 cases of suicide calls in a month in Harare. Of the 20, we managed to assist 15 with a positive outcome," SAYWHAT child protection officer Allister Chibvongodze said.
"From the cases, 10 were males and five were females. Suicide cases among males are increasing and it has mainly been attributed to relationship problems."
He said they have witnessed an increase in depression and other mental challenges lately.
"We have a call centre that offers 24 hour services, and we ensure that everyone, regardless of age or location is assisted. Those without money for services are also being helped in the programme which is being funded by various partners. The call centre goes beyond students, as we also assist adults."
Zimbabwe is facing a surge in illicit drug abuse, which has been attributed to an increase in suicide cases, mental health issues as well as sexually transmitted infections (STIs) among the youth.
Chibvongodze said SAYWHAT works with partners, such as the National Aids Council (NAC) to assist the affected youths.
Meanwhile, about 500 adolescent boys from Hopley, Harare have benefitted from a sexual and reproductive health rights programme, Bro2Bro targeting young men from 10 years to 24.
"We have 10 mentors who train 50 boys each," said Zimbabwe Community Health Intervention Research Project programmes manager Obey Mukorera.
He said the Bro2Bro, which is being funded by NAC, aims at training boys to become responsible men.
NAC Harare Metropolitan province manager Adonis Muzondiona said the Bro2Bro project is among a range of HIV intervention programmes that his organization is undertaking, considering that there was a surge in new infections among young people.
Related Topics