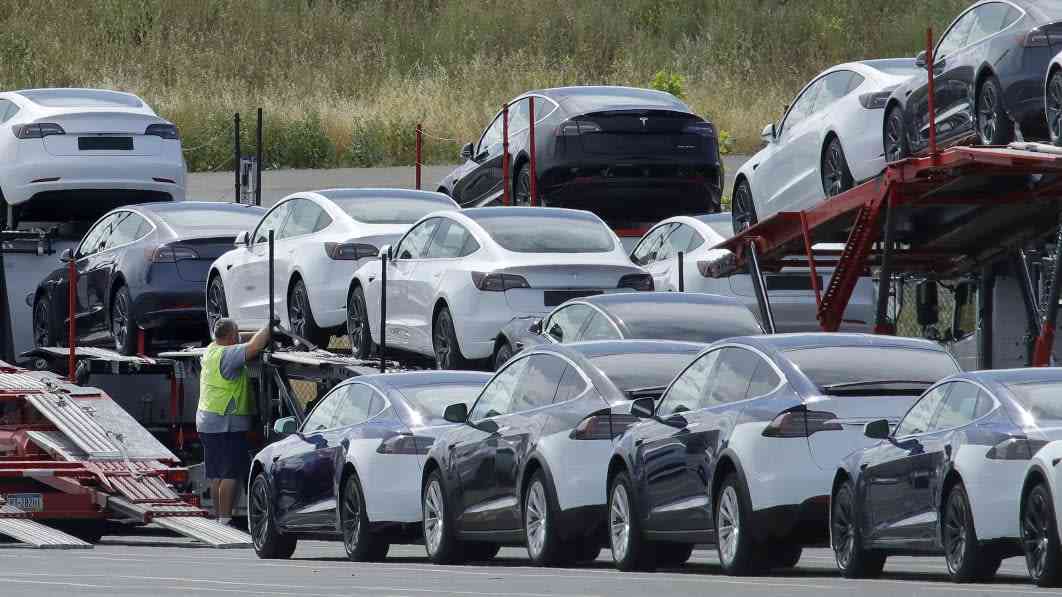 Tesla delivered 422,875 of its electric cars to customers in the first quarter of 2023, including 412,180 Model 3 and Y vehicles and 10,695 Model S and Xs, the company has announced. That's a 36 percent year-over-year increase versus the first quarter of 2022, a 4 percent increase from last quarter, and a record for the company, according to Electrek.
The announcement doesn't give much of an indication for the increase; for that we'll likely have to wait for Tesla's full financial results on April 19th. But news of the delivery numbers follow a series of price cuts across the US, Europe, and China impacting various models across Tesla's range. In January, for example, Tesla reduced the price of the long range Model Y variant by 20 percent in the US.
News of the deliveries comes after a turbulent time for Tesla's share price, which dropped from over $360 a share last April to a low of around $113 at the beginning of 2023 (it's been trading at closer to $200 more recently). Challenges include the risk of flagging demand due to economic uncertainty, increased competition from legacy automakers, and an aging lineup of consumer vehicles that's remained mostly static since the introduction of the Model Y in 2020.
On the supply side, however, Tesla has been ramping up production. Figures from the China Passenger Car Association cited by TechCrunch suggest that around half of Tesla's Q1 cars may have been produced in its Shanghai factory, which opened in 2019. The company officially opened new factories near Berlin and in Texas in March and April last year, respectively, where production is also ramping up. There are also plans to build a new factory in Monterrey, Mexico, Tesla confirmed last month.
Tesla CEO Elon Musk said in January that the company's target is to deliver 2 million vehicles in 2023, up from 1.3 million in 2022. But that 1.3 million figure actually represents a missed target for Tesla, which had hoped to increase its deliveries last year by 50 percent to 1.4 million. Analysts had been hoping for closer to 1.8 million deliveries.
These figures cover Tesla's consumer cars, and there weren't any production and delivery numbers for the Tesla Semi truck, which it started delivering last December. Initial manufacturing of Tesla's long-awaited Cybertruck could start this summer, with mass production ramping up next year, and there's also supposed to be a new Roadster shipping at some point too.
Related Topics