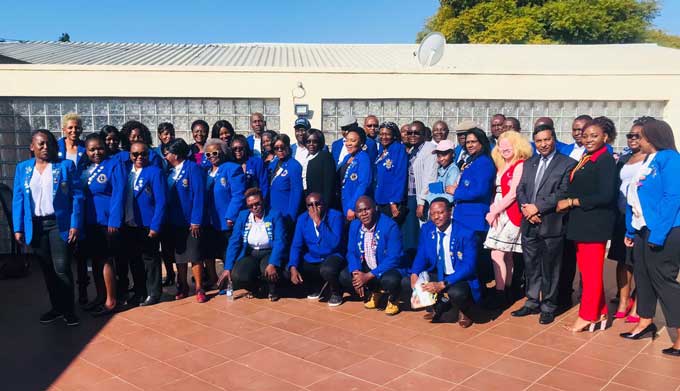 BY STYLE REPORTER The Harare Gunhill Lions Club recently paid tribute to various charitable organisations that have supported their cause of assisting vulnerable groups in the community.
The event, which was graced by the District Governor of Lions District 412A Lion Vinaykomer Naicker, also saw the installation of the new president of the Lions Club.
"A number of charitable organisations that have supported work being done by the Harare Gunhill Lions Club were recognised with certificates for their efforts in fighting cancer, hunger, aiding the disabled and children, protecting and caring for the environment, youth development and mentorship, among others," said Absolom Muchandiona, who is the club membership chairperson for the Harare Gunhill Lions Club.
"We hope other like- minded individuals and organisations could be encouraged to do such work for the benefit of the less privileged members of our communities.
Muchandiona said the function, which was held on July 30 at the ZRP Golf Club in Gunhill, also saw the presidential changeover and board installation.
"The Lionistic year runs from July 1 in one year to June 30 of the following year."
"The outgoing club president who served during the 2021-2022 Lionistic year is Lion Jeritha Murenga while the new president for the 2022-2023 Lionistic year is Lion Dawn Mutoko, who was installed by the district governor, Lion Vinaykomer Naicker," he said.
Related Topics