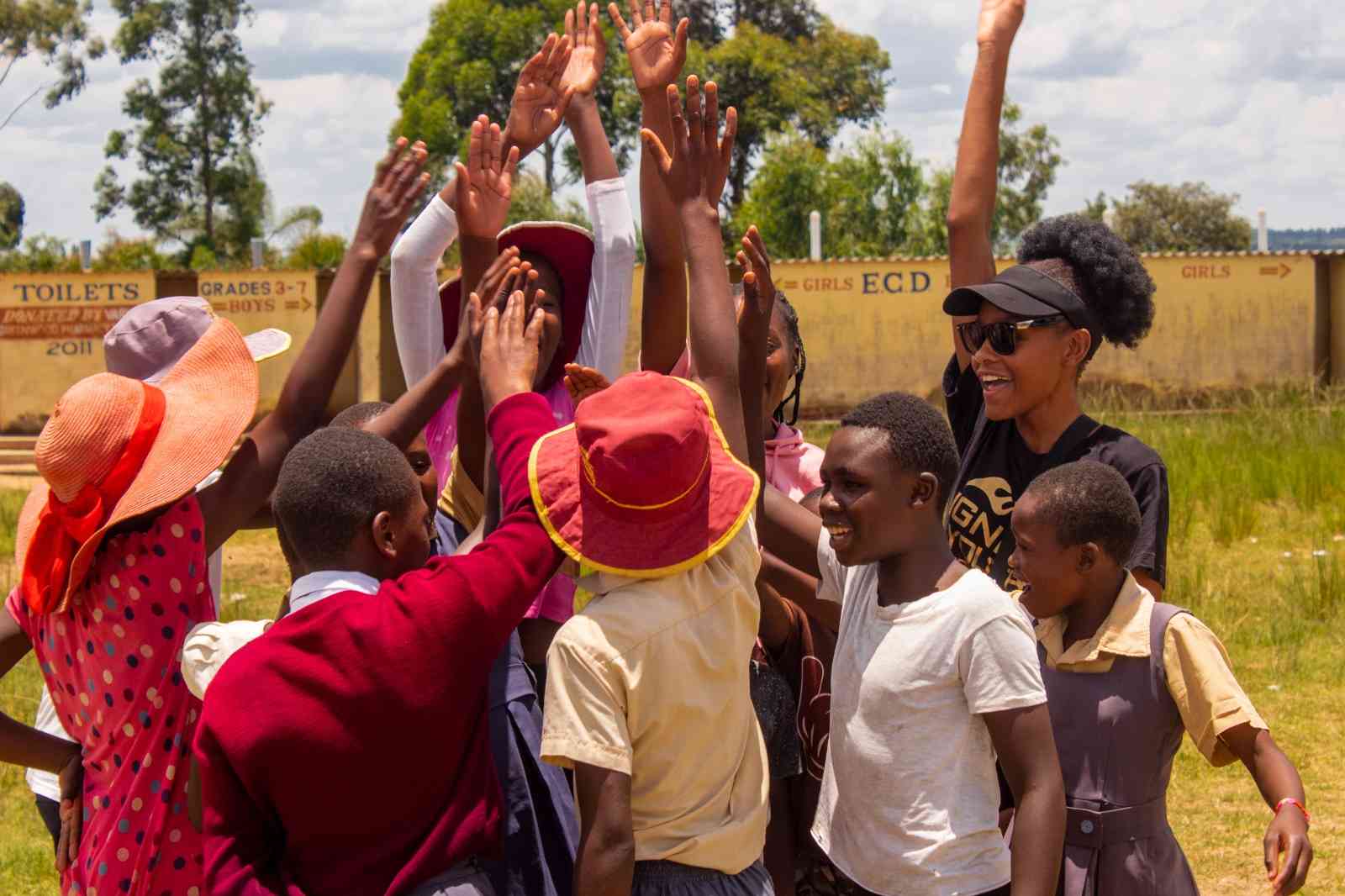 CHILDREN at Zimbiru Primary School in Mverechena, Domboshava, a peri-urban residential area on the outskirts of Harare, recently received an assortment of stationery packages and snacks courtesy of youth-focused Ignite Youth Organisation (IYO) together with their partners iHelp Technologies and hip hop artiste Voltz JT.
The school, established in 1923, has infrastructure that is now obsolete and in a very poor condition. Despite the infrastructure setback, Zimbiru is a powerhouse in sports such as athletics and the mixed-gender tag rugby, a non-contact variation of rugby that can be played on hard surfaces. Their rising star in the school's athletics club Ruvarashe Chinyanda, whose academic endeavours had been hampered by lack of school fees, received a huge boost when Tadzie Madzima, the director and founder of Ignite Youth offered to pay her school fees.
In 2019 the school came 4th out of 10 provinces at the National Physical Education competitions. Their trophy cabinet is laden with trophies won between 2013 and the present.
Zimbiru is actively involved in the rugby league but one of their challenges is that they do not have proper uniforms and their pitch is sub-standard. The sport was introduced in 2013 and since then they have participated at national level competing with the likes of Churchill High School.
"While there is space available, there are not enough finances to build additional grounds," the school headmaster Alince Maluwa told Standard Style.
The Ignite Hope Program, one of IYO's long-term initiative that offer positive and transformative experiences and activities to assist and encourage Zimbabwean youth, also included games and exercises that were specifically developed for the occasion. Exercise books, pencils, crayons, colouring books, plastic and khakhi covers were part of the timeous donation by iHelp Technologies, a tech company that provides innovative and technological solutions to both individuals and corporates. Munyaradzi Edson, the company's founder and CEO shared his humble and modest beginnings and also emphasised the importance of being involved in philanthropic causes. "This is a significant empowerment effort, there is need for us to come together and impact people who are in need. We must nurture children while they are still young in terms of where they want to be and who they want to become," he stated.
Despite the dilapidating infrastructure owing to lack of resources to maintain the school, Zimbiru Primary School has a very vibrant computer club which won the National ICT Shield in 2019.
Christopher Shoko, the head of programmes at IYO who took the kids through the whole programme, said that their main aim is to raise young leaders who are able to give back to their communities and that the realisation that many children attend school without enough stationery supplies served as the impetus for the programme. "We want to make sure that their return to learning is easier by collaborating with organisations that we work with", he said.
Related Topics