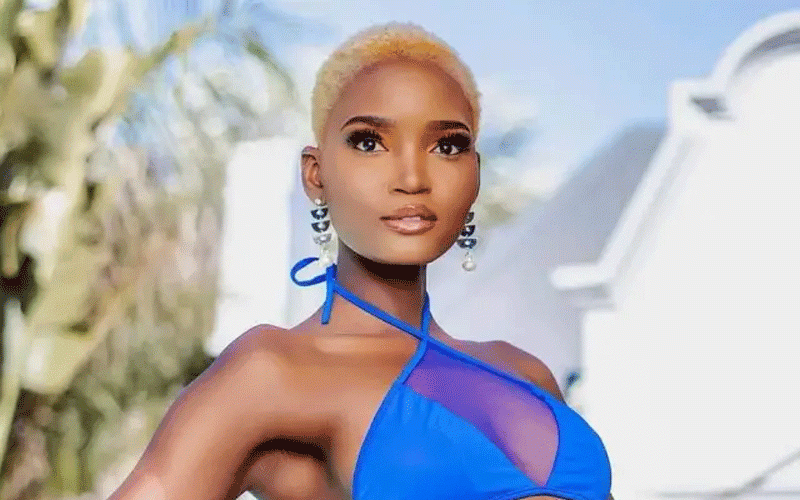 After starting her modelling journey early this year, Charlotte Muziri was last week crowned the first Miss Zimbabwe Queen (MZQ) at the Harare International Conference Centre (HICC).
The young queen from Masvingo, had her first runway walk at the Makanaka Fashion Show, which became her confidence boost.
"MZQ was my first pageant to compete in and my first win as well," Muziri told Standard Style.
"Modelling has been something that I have always aspired to do and it surely was a dream come true."
Surely, a beauty with brains is what got the 25-year-old model crowned as she swiftly answered the question and answer segment with ease posture and confidence complimented by her flawless catwalk and beautiful smile.
"I have the urge to pinch myself, for this still feels so unbelievable, but still I am proud of myself and truly honoured to be given such a huge responsibility," Muziri said.
Coming from a very supportive family, Muziri gets her inspiration from her mother as she is the kind of woman who gets things done no matter how difficult.
"I draw my strength and wisdom from my mother," she said.
"My mother has always been supportive of my dreams.
"I can say she is my number one cheerleader."
It has been four years now since Zimbabwe has had a big pageant and MZQ bought a platform for young girls to showcase their talent in a bid to represent the country at international pageants.
Although there was an outcry after Muziri was crowned the queen, she believes she has what takes to raise the country's flag high.
"I believe there is a lot this opportunity can offer and I want to maximise the good that comes with this crown," she said.
"It is my wish to leave a good print for the future queens to follow."
Being crowned MZQ comes with a lot of responsibilities as one becomes the face of Zimbabwe modeling, an ambassador to many brands and the main brand being Zimbabwe and the title she holds.
Muziri holds a Degree in Rural and Urban Planning from the University of Zimbabwe and is planning to pursue a Master's Degree next year.
She said the journey to MZQ was not an easy one but was fortunate enough to have a supportive family and that the organisers also made sure that the participants would not feel a lot of pressure.
Muziri and her princesses Gina Dee Mutemeri, Stacey Hall, Tamia Tanatswa Chawaguta and Anelisiwe Ndebele will represent Zimbabwe at prestigious international pageants such as Miss Earth, Miss International and Top Model of the World, Miss Intercontinental and Miss Model of the World.
Related Topics