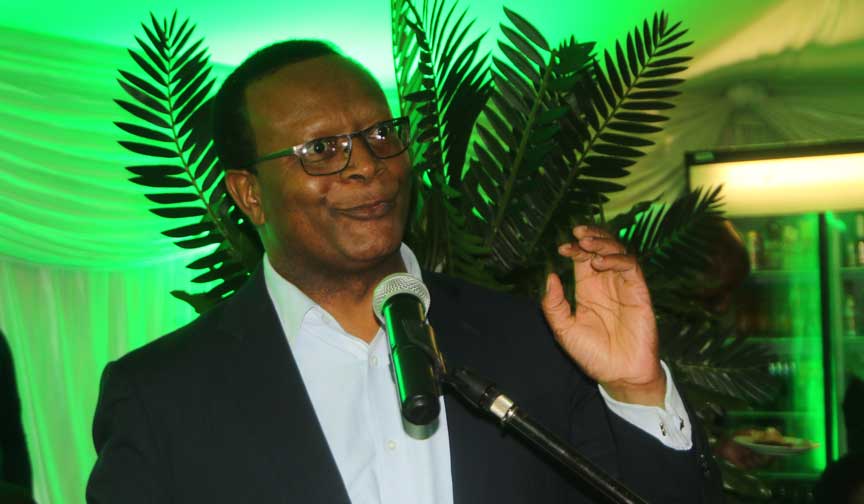 By Jotham Gutsa
PROPERTY giant, Old Mutual has pledged its continued support of the growth of golf in the country following their involvement at this year's FBC Zimbabwe Open golf tournament which ends today at Royal Golf Club in the capital.
Old Mutual has been part of the Zimbabwe Open golf tournament since 2000 through CABS and became the title sponsors in 2017 and 2018 before bouncing back as associate sponsors at this year's event.
The Zimbabwe Open is making a comeback on the local golf scene after it was affected by the Covid-19 pandemic in the past two seasons.
Old Mutual Group Chief Executive Officer Sam Matsekete speaking at a cocktail event on Friday night pledged more support in the development of the sport in the country.
"This is undoubtedly one of the country's premier sporting events, and we are committed to be associated with it as it profiles Zimbabwe on the regional and international arena," he said
"Over and above, the event supports golf development in the country as it gives the amateurs an opportunity to play with the professionals and up their game. Some of the proceeds from the tournament go towards junior golf support and coach development initiatives right across the country," said Matsekete.
This year's tournament has attracted representations from countries such as South Africa, Zambia, Kenya, Uganda, Lesotho, Botswana, Eswatini, the USA and UK.
Related Topics