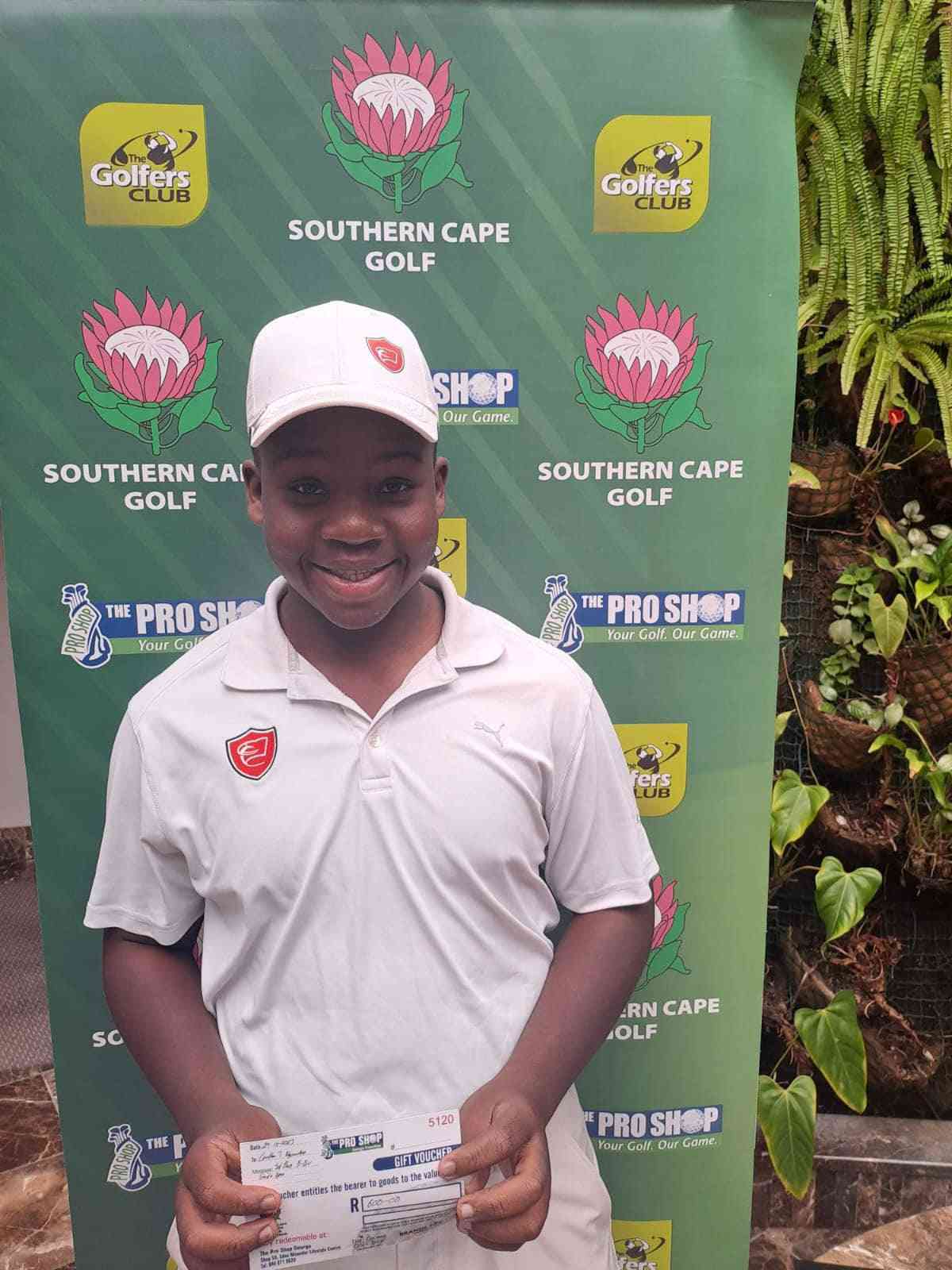 South Africa based Zimbabwean golf starlet Carlton Nyandoro's continues to rise after he won the 2023 Simola Open Championship B Division class , in Western Cape, South Africa a fortnight ago.
The 14-year-old golfer amassed 40 points to win his division, three ahead of second placed Xike Li while Christopher Gelderblom was third with 34 points as well.
Nyandoro is currently enrolled at Bramble Hill Golf Academy in George, Western Cape, South Africa.
He started playing golf at Lilfordia School in Zimbabwe about six years ago before moving to South Africa.
"As his parents we feel so happy for him for all the wins he acquires because he puts in a lot of hours in trying to improve his game. We are very much delighted by his body transformation as well he has shed a significant amount of weight and is now physically fit. During school holidays he spends most of his time at the golf course and gym," his mother Fadzai Nyandoro said.
Fadzai Nyandoro went on to chronicle Carlton's golf journey from when it all began.
"When he was 8 years old he was invited to a golf clinic at Borrowdale Brooke Golf Club by Mr Warren Forster one of the parents at Lilfordia School. Mr Paul Masara who was the coach at that time suggested that he does one on one golf sessions with him during weekends because he said he saw great potential in him.
"We quickly bought him beginners golf clubs and the boy was over the moon. He loved golf more than cricket, rugby, hockey and all other sports that required a lot of running since his body was much on the heavier side.
"The first achievement he made was when he finished 54 holes at Borrowdale Brooke Golf Course in one day with his two colleagues at the age of 10. He has also won a couple of tournaments under the Mashonaland Junior Golf Association circuit.
"Carlton plays his golf under Southern Cape Golf Union B Division. In 2022 he came 1st in the Mossel Bay Junior Open and Pinnacle Point Junior Open B Division in South Africa. He also won the Zimbabwe Junior Golf Majors stroke play B Division in the same year.
"This year he won Pezula Junior Open, Pinnacle Point Junior Open and the recent Simola Open Championship B Divisions. He had his 1st hole-in-one at Hiedelberg Golf
Course in February which is every golfer's desire. His handicap index has improved from 18 to 7.1 since he joined Bramble Hill Golf Academy. His body shape has also significantly changed over a period of two years.
"The big dream for him is to play on the PGA Tour and win The Masters when he turns professional," she said.
Carlton's father is Blessmore Nyandoro.
Related Topics