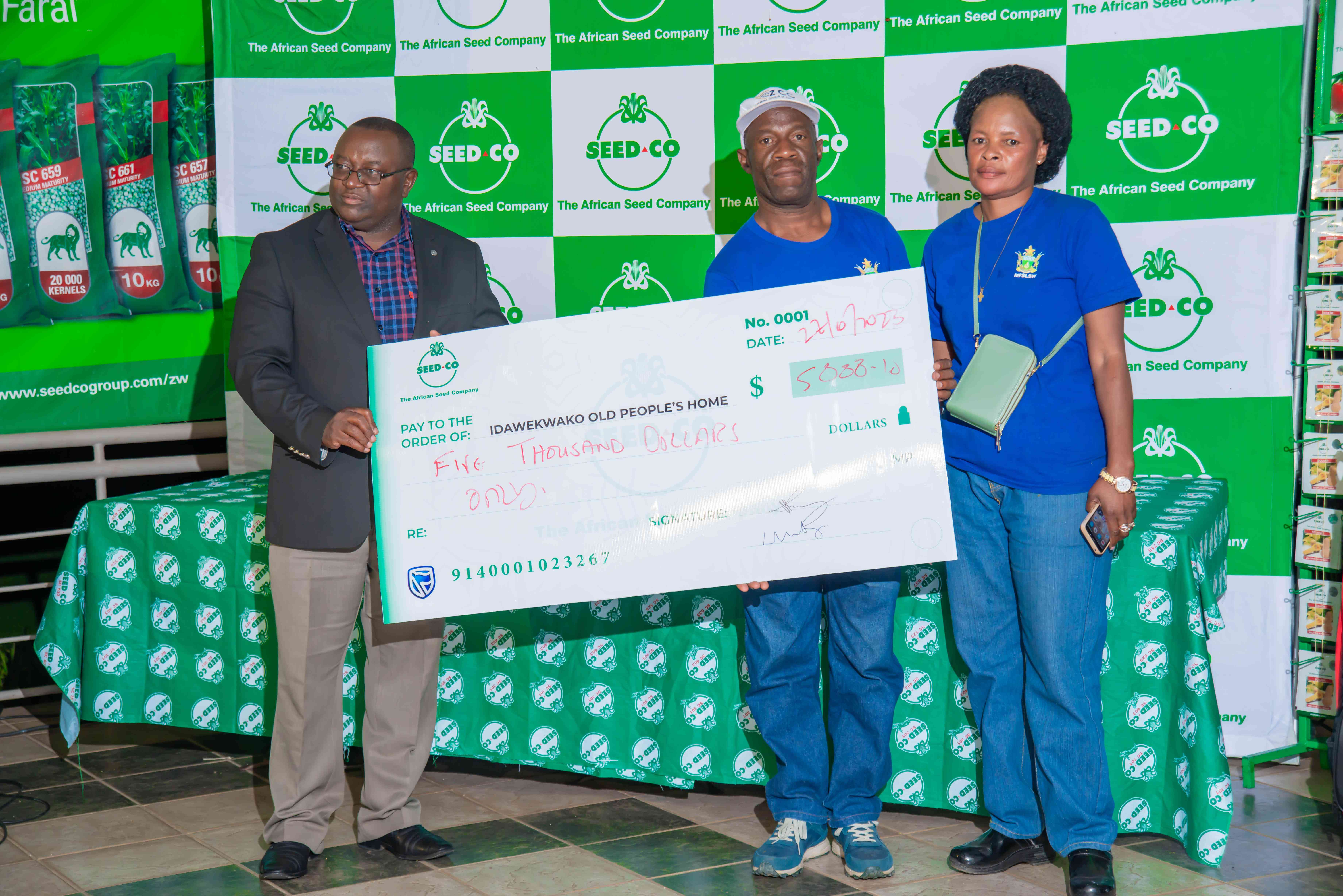 The country's premier seed company Seed Co Zimbabwe raised US$10 000 for Idawekwako Old People's Home and Mutemwa Leprosy Centre when they successfully held their annual charity golf day at Borrowdale Brooke Golf Course last week.
Idawekwako Old People's Home and Mutemwa Leprosy Centre will also receive a seed donation from Seed Co.
The golf day was part of the company's Corporate Social Responsibility and carried the theme 'playing golf with a purpose'."
"The golf was played to raise funds for our CSR projects namely the two homes we support as Seed Co, Idawekwako Old People's Home and Mutemwa Leprosy Centre. The theme was "Playing golf with a purpose". We managed to raise a whooping $10,000 and it was shared evenly," Seed Co public relations and communications officer Patience Phiri said.
"They will also be receiving a seed donation which is in line with our mantra 'It starts with the right seed' and as Seed Co is known as the home of bumper harvests, we want to make sure that these two homes are food secure going into the harvest season.
"As the leading African seed company, we strive to continue working on finding sustainable and contemporary business models that protect the environment while staying true to NDS1 and vision 2030.
"As you know Seed Co is the home of bumper harvests, we are the home of African seed, we are the leading seed company so each year we host a golf day and it's not just to play and do nothing but to play with a purpose," she said.
"Idawekwako is an old people's home and Mutemwa is a leprosy centre and these are homes that are dear to us so we thought how can we get golfers to come, have some fun but also do something that give back to the community and playing golf with a purpose that is what we do.
"We are here also to tell people that we are ready for the anticipated weather forecast in terms of the seeds. We have got them, we have got seed for each and every environment," she said.
Guest of Honour at the event was, Seed Co Zimbabwe Non-Executive Chairman Kenias Mafukidze while Seed Co Zimbabwe managing director Terrence Chimanya and Morgan Nzwere who is the Global Group CEO were part of the festivities.
Seed Co is a Pan African Seed Company to Feed business that develops certified seed species that include hybrid maize, wheat, soya bean, beans, rice, potatoes, sorghum, cotton, and vegetables.
It also has site in Botswana, Kenya, Malawi, South Africa, West and Central Africa, Nigeria, Tanzania and Zambia.
Related Topics