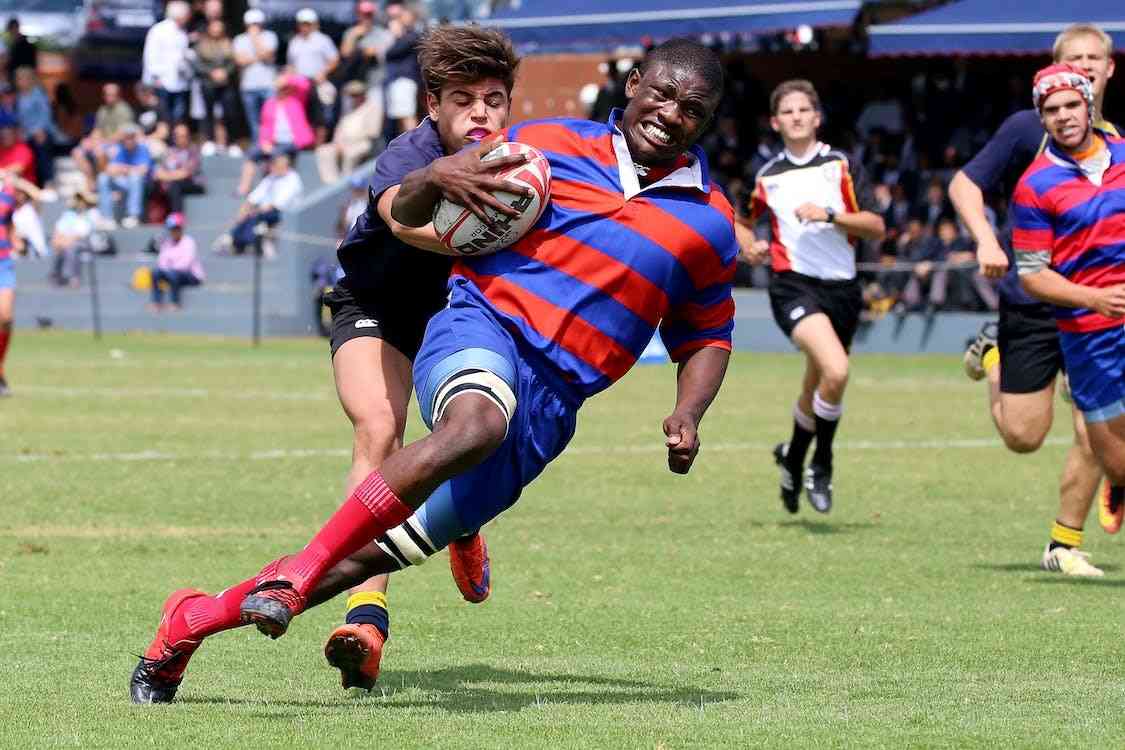 This year's biggest sporting competition begins in September, and we are guaranteed plenty of action and upsets at this Rugby World Cup. For the average Zimbabwean rugby fan, it can be difficult to decide who to support. There are lots of great teams making their way to France for the finals, but none of them is Zimbabwe. Who do you watch? Who do you cheer on? Who will win? Let's discuss this and find out who to follow in France.
https://www.pexels.com/photo/group-of-men-playing-rugby-on-grass-field-3702666/
Keep An Eye On Pool A
Every World Cup final in every sport contains a group of teams that will provide fireworks on the field and upsets in the standings. Pool A contains the New Zealand All Blacks, home hosts France, and Italy; three teams that are all capable of going all the way. Only two can progress from the pool, however, so we can expect some big games between these big names.
Uruguay and Namibia round out the group, and they should not be discounted. Both have a tall order if they are going to slay one of the giants in the group and book their own place in the knockout stages. Namibia is definitely worthy of your support here, though do not expect them to progress very far. If they do manage to beat the big boys and get further into the competition it will be a sporting fairytale and something they will make a movie out of one day.
Springboks For The Win
If you want to support an African nation in this year's Rugby World Cup, and you want to have a chance of sharing some success and supporting a team that will make it to the knockout rounds, support South Africa. The defending champions are in good form, have a pool that shouldn't present too many problems, and have a rich and deep squad of talented and versatile players. They are the team to beat in this tournament.
There could be some bumps in the road along the way. Keep a close eye on the results in this year's Rugby World Cup pool games to get an idea of who they will face in the upcoming rounds. New Zealand, France, Italy, and Australia all pose a big threat to the Springbok's World Cup dreams, and if they face one of these teams early on after the pool stages, they could lose all their title defense hopes in a single game. How the pools play out will determine their chances of success.
Showing Your Support
The truth is, you can follow and support any team you want to. Follow your heart, if you love the look of the Welsh team then you can become an honorary Wales supporter. If you want to follow a team that has a chance of winning, and hails from the African continent, then South Africa is your best bet for glory.
Whatever you decide, make sure you tune in to this year's World Cup and enjoy all the action on offer. The first game is France v New Zealand on the 8th of September and that game is definitely going to be one worth watching!
Related Topics