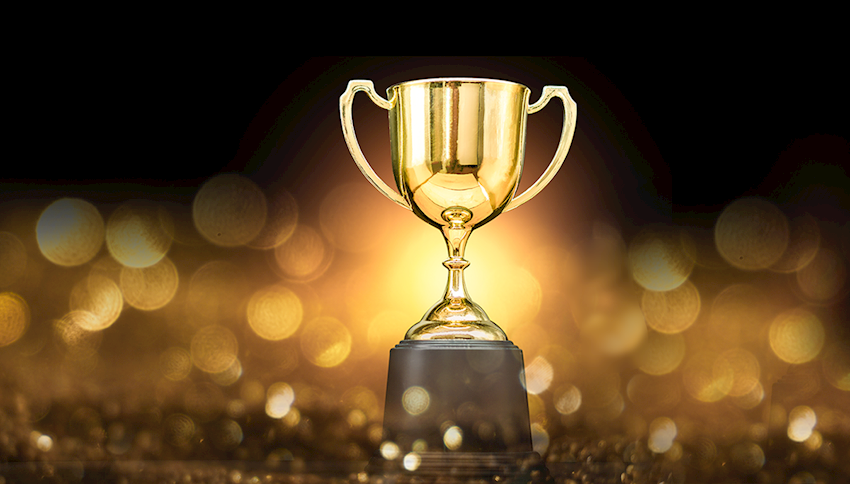 Black Rhinos skipper Farai Banda has outlined his ambition to carry on playing for the army side after being presented with the club's 2021/22 Player of the Season at a function in Harare yesterday.
He was given the accolade following yet another brilliant season for the roving left back.
At a time his teammates including Gareth Madhake who picked the Players' Player of the Year award at the function and club top goal scorer Eli Ilunga are linked with moves away, Banda whose contract expires in December 2023 said he would love to stay on for the foreseeable future.
He has been at the club for six years.
"It's a huge honour to be voted best player of the club. It shows that my hardwork is being recognized by the club," Banda said.
His award carried a cash prize of US$500.
"I'm the captain and also one of the senior players in the squad so I try to be exemplary both inside and outside the playing field. I have been at this club for such a long time and this award only proves that if you work hard you will be honoured."
I'm happy to be part of this squad and hopefully I will be here for the longest time. This club had become home for me. But you never know what can happen in future, but my hope would be to stay."
Banda beat the competition of Brighton Christopher who came in as the second best player which came with a US$400 reward.
There were two winners for the Players Player of the season award, which was shared between Madhake and exciting winger Keith Madera. The two will share US$600.
There were also double winners for the goalkeeper of the season which was shared by Blessing Mwandimutsira and Stanley Chakwama.
Golden Boot winner Ilunga who scored eleven goals for the club and has been linked with a move to Dynamos, pocketed US$400 for his efforts.
As expected, fifteen year old Principe Magondo picked the club's young and promising Player after enjoying a breakthrough season with the club. Veteran and long serving midfielder Allan Gahadzikwa collected the club's most loyal Player while another veteran Gracious Nleya was voted the most disciplined player.
Rhinos finished the season on eighth position on the log standings.
Chauya Chipembere started the campaign strongly and at one point looked like they would challenge for the league championship.
But a dip in form in the second round of matches saw them struggle to keep pace with the challengers in the title race, which cost coach Hebert Maruwa his job.
Assistant coach Stix Mutizwa was elevated to head the technical team for the rest of the season, bit could only guide the team to an eleventh place finish.
"Our season was OK really," Banda reckons. We won 10 matches and drew 16 times, and that really affected our final points tally. Had we turned those draws into wins, we could have challenged for the title even win it.
"Next season we want to target a top four finish. We have not attained that position since I arrived at this club so for me that should be a target. We could aim even higher and try to win the league if everything goes well. It's achievable if we plan well."
Black Rhinos End of season award categories
Player of the Season: Farai Banda ($500)
Player of the Season runner-up: Brighton Christopher ($400)
Players' Player of the Season: Gareth Madhake/Keith Madera ($600)
Most disciplined player: Gracious Nleya ($400)
Most promising Player of the season: Principe Magondo
Best goalkeeper: Blessing Mwandimutsira/Stanley Chakwana ($400)
Most loyal Player: Allan Gahadzikwa ($400)
Top goal scorer: Eli Ilunga ($400)
Most improved Player: Prince Milanzi ($400)
Related Topics