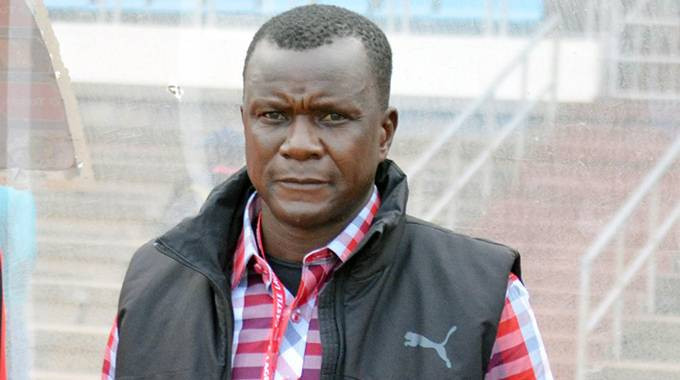 Dynamos are close to appointing a new head coach after conducting interviews with potential candidates including top target Herbert Maruwa.
A reliable source told NewsDay Sport yesterday that Maruwa and two others including a Zambian national were interviewed in the last two weeks to replace Tonderai Ndiraya whose contract will not be renewed when it expires on December 31.
The club intends to announce the new coach in the first week of December.
"We have had a lot of CVs coming in and the process of identifying a suitable candidate has started. We have had interviews with three potential candidates so far and it is still an ongoing process. We are being cautious about it all because we are looking for a coach who will do better than what we did this year," the source said.
"We want a coach who has a potential to align with our objectives, so the process is going on and we will announce the full technical team once we are done. That should be at the start of December."
Reports this week suggested that Maruwa had already been given the job and will be assisted by Genesis Mangombe, Lloyd Chigowe and Murape Murape.
An announcement of that technical team set-up led by the former Black Rhinos coach was said to be imminent.
However, Dynamos spokesperson Tinashe Farawo yesterday dismissed the speculative reports.
He said the new coach would be allowed to appoint his assistants.
"Those are reports that we are just reading in the newspaper and to be quite honest I don't know where they are emanating from," Farawo said.
"There are internal processes that are going on and once we are done, we will announce the new head coach. We will announce very soon, because like I have said before, we don't want to create a vacuum. We need a coach as soon as possible so that he can start preparations for the new season. There are a lot of things that need to start happening including recruitment of players."
"We want the new head coach to be in charge of recruiting his players as well as his assistants. We don't want a situation where the coach will complain that people were imposed on him," Farawo added.
Another source also said that former club coach Chigowe will "definitely not" be part of the incoming technical team set-up.
Maruwa has previously worked in the Dynamos technical team. He was part of coach Kalisto Pasuwa's backroom staff when the team won four consecutive league titles from 2011.
Dynamos are desperately looking for a coach who can help them mount a serious title challenge next season.
DeMbare finished the season on third position last season under Ndiraya.
Related Topics