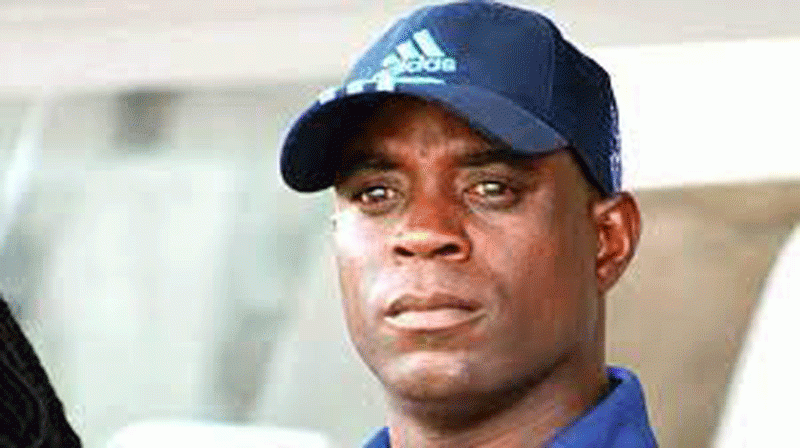 Dynamos and Highlanders have been warned that they may not win the league title in the foreseeable future if they continue to chop and change coaches, with the barren spell between the two traditional giants closing in to 24 years.
Highlanders last won the league title way back in 2006 under Methembe Ndlovu while Kalisto Pasuwa was the last to lead Dynamos to the top in his final year in charge of the Glamour Boys in 2014.
There have been at least 16 coaches at Dynamos and Highlanders, including caretakers since Ndlovu and Pasuwa stepped away from their roles.
Each was tasked with restoring the glory old days at the giants, but they failed.
Dynamos coach Tonderai Ndiraya, speaking ahead of the team's final league game against Caps United in the Harare derby tomorrow at the National Sports Stadium, warned that the two traditional giants might be a long way off competing with champions FC Platinum and the likes of Chicken Inn, if they don't change their modus operandi.
Victory over the Green Machine could potentially see Dynamos finish the campaign on second position.
Ndiraya gave his advice on what the two clubs need to do to wrest the title from the four-time league champions FC Platinum.
"I strongly believe we can close the gap, but what is important is stability," said Ndiraya whose future at the club is uncertain.
His contract at Dynamos elapses at the end of the year and there are no guarantees that it will be renewed.
"If you want to look at other teams which are always competing at the top of the log, for example FC Platinum, there is a lot of stability there. You don't hear funny stories there. If you look at Chicken Inn, you also don't hear those funny stories. It's unfortunate that traditional giants are always chopping and changing (the coaches) and that has really affected the growth of the teams."
Highlanders are under Baltemar Brito after Mandla Mpofu was shown the exit door in the middle of the season.
"Every season they always have to start from scratch which is not healthy for a football institution. Football is a process and in a process you build and that is what these other two teams (FC Platinum and Chicken Inn) have been doing. And that is the reason why they are always competing for the title, it's because of that stability.
"I believe a strong foundation has been laid by the two giants (Dynamos and Highlanders) obviously because of the help of Sakunda Energy which is injecting some funds into the teams.
"But it would not help if they are going to be starting afresh every season. It would really be difficult for them to compete with these other two teams. That is why I'm proud of what my team has done this season despite starting from afresh. The team competed very well, and if it were not for the funny things that happened along the way, the team could have won the league. We all know what happened, so it's important that there be stability with these traditional giants for them to really fight for the title."
Ndiraya was briefly suspended by the club for alleged insubordination midway through the season when they were on top of the log. The team never looked to recover from there and they struggled to catch up with FC Platinum once the Zvishavane-based side took control of the title race.
"I hear people talking about signing of players, that we signed so many players and also Highlanders signed so many players. Signing and developing as well as providing stability and winning are different things.
"You have got to sign and develop the players. Development takes a bit of time and after developing then you start to look at winning things. But in the case of the traditional giants, it's the opposite. You have to sign players and win titles immediately which is almost impossible."
He said changing the coach every season is not a recipe for success.
"If I can give an example of Manchester United, when did they last win the title? It's an example of a team that has been chopping and changing the managers and you look at the effects.
"If you want to compare them with a team like Liverpool and Manchester City, you will see that is why the other two are always fighting at the top for titles. But for Manchester United, it would take them some bit of time and patience before they can start thinking of winning titles, so it's that stability that is needed for a team to succeed.
"Hopefully the giants of Zimbabwean football can have stability and once that is there, then they can start thinking of winning titles. In the absence of that, it's just dreams."
Related Topics