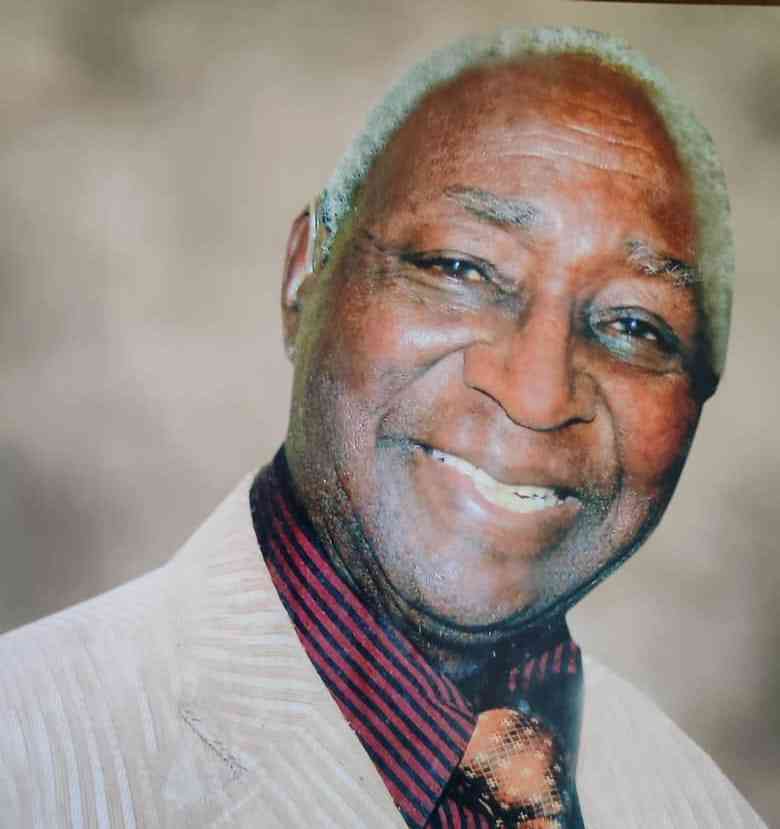 YOU might be wondering why I would talk about my father on this page. Born Wilmore Gumisayi Muzamhindo, he turned 87 years old while still fighting a motor neuron disease, an uncommon ailment that gradually weakens various areas of the nervous system.
As a result, there is often noticeable atrophy and muscle weakening eventually leading to death.
My universe was anchored to me by my father. He served as my example. He was someone I looked up to when I was developing my worldview. My father has had a lasting impact on all spheres of my life, including friendship, relationships, career, character, driving, and cars.
Particularly as we grew older together and I also became a father, my father was my best friend, mentor, teacher, and companion.
A father might even teach you how to drive if you are fortunate enough. I wasnot as fortunate. When it came to using his car without a licence, he was stern.
It was not done on purpose at all. He belonged to the generation that valued living a disciplined life with stages of success. You are born, go to school, and graduate with honours.
Following graduation, one finds employment, purchases a home and vehicle, and marries. Teaching you how to drive was not on his to-do list. I was fortunate to have my mother's brother, Uncle Lot Nembaware, who had lived in the UK for more than 10 years before independence.
He is the one who gave me driving lessons at age 13. My father would merely observe in silence while giving his blessing. I knew my father was pleased to see me drive at the age of 13, but he would never express it since, in his eyes, I was still too young.
You might be perplexed as to why I'm using the past tense. He has been battling motor neuron disease for almost four years, but he is still alive and is currently battling for his life at a local hospital.
He has always been a fighter who hated losing, from the day I knew him. This page is dedicated to him.
My mother claims that I have had a love of cars since the day I was born and left Rusape Hospital as athree-day old. I would cry every time the car stopped on our way home from the hospital. There started my love affair with cars.
When I was a little child, my father was a headmaster, and he was driving a Zephyr Zodiac Mark II during the liberation war. To set the Mark II Zodiac apart from the simpler variations, it was given more ornate tail-end styling and a distinctive grille up front.
The Zodiac line was stripped of its auxiliary lights and wing mirrors but kept its two-tone paint, whitewall tires, chrome wheel trim, and gold-plated insignia. It was my father's vehicle up until today.
This particular model was tested by a British magazine. The Motor in 1956 had a top speed of 141.5 km/h and could accelerate from 0 to 100km/h in 17.1 seconds. Those were monstrous takeoffs back then. A fuel consumption rate of 13.1 L/100 km was recorded.
That consumption shows you that headmasters back then were highly paid. In the 1960s, it cost £968 including taxes. He loved it. Even now, I can still smell that automobile inside.
It was an odd blend of newness, gasoline, and rexine seats. He maneuvered it expertly. He would actually speak to the vehicle. Every time we were overtaken, I would sob. He had assured me that no car could beat the "Zofa," as I called it, so I would beg him to pass, and if he did not, I would sob.
This vehicle outpaced Mr. Taruwinga's Toyota Crown in speed. Taruvinga, nicknamed "long nose," was a teacher at Chinembiri School, where my father was a headmaster.
How could he drive a better car than his boss, my father? Its vroom sound from its pipes was incredibly thrilling. It was most likely the best in the neighborhood.
When we travelled, my parents would speak English. They would obviously be engaging in adult gossip. And while I undoubtedly felt left out of their crucial discussions, to their amazement, I would later bring up their stories in bits and pieces.
My mother was always the last to get in the car. She was never rushed by my father. While we waited for my mother, he would find a book to read. Before getting ready for the trip, she had to handle everyone and everything.
She would be finishing up her last touches in the house while we were all loaded into the car. My father had a lot of patience. Our father enjoyed taking us to Rusape town, where we did groceries and shopping. Hot, freshly made bread was a delicacy in Rusape.
I will never forget the first time my father gave me the keys to his car, despite the amusing circumstances. His new Nissan Sunny HB11 was the vehicle.
At the end of 1985, I had just gotten my licence. We were leaving our rural Muzamhindo Village in Nyazura and headed back to Harare. There were only the two of us. He had asked if I would want to go with him to Kumusha.
He got a severe running tummy on the way back. Because he was feeling weak, he asked if I could drive. He said, "I see you have very good control of the car," after a few kilometres had passed.
Drive quickly so I can get home and rest, he said. When we arrived home, he told me, "From now on, you will be my driver; I didn't know you were this good". I drove his car so majestically. His promise was kept. Following that, I drove him so frequently.
Lessons from my father
Cheap goods are never cheap, was one of his favourite proverbs. I adhere to that strictly every time I purchase auto parts. I always purchase original spares.
My father had a fierce passion for learning. He graduated from the University of Rhodesia. He was in charge of human resources at one of the top banks when he retired.
He has served as the government's chief labour officer and commissioner for mining. He frequently remarked that reading would take you far.
My father, like his father before him, thought that perseverance and hard work could help him overcome nearly any genetic or societal disadvantage.
This has proven to be true for me. I have had a lot of jobs in my life. I have been in business for a number of years. Only dedication and hard work are rewarded. I frequently encountered intelligent individuals who were superior to me. Few people could outwork me.
My father has always wanted me to be successful. He would never rejoice over number two. He would ask, "Are you telling me someone's son was number one and you came number two?" when I failed to land on position one.
He cared about me, so he wanted me to be number one. He wanted me to excel in all I do. He instilled in me the desire to claim the best as my own. I learned from my father to ask, "Why not me?"
Father never took shortcuts. Instead, he taught me to go the extra mile. "There is always someone looking, so be the first in and the last out. Instead of attempting to avoid work, people who are successful search for greater opportunities. Never say, "That's not my job!"
Although my father was not physically violent or confrontational, he did teach me to never back down from a conflict that needed to be fought. I previously had a boss who was always getting on my case.
When I asked my father for advice, he advised me to confront him head-on while remaining respectful of our differences and to never back down from a good battle. I took his advice, and I haven't turned around since.
The single biggest impediment to achievement is fear. Never allow fear to stop you. One person who would tell you the truth, whether you liked it or not, was my father.
My father was a devout Christian. We frequently prayed as a family. When he saw me, he would always ask if I attended church. My own spiritual development has always been my top goal, and I credit my father for all of my accomplishments.
My father was the ideal "family man." He gave his children everything he had. Everyone who cared to listen would have known when we passed. Everyone he met knew when we were successful professionally.
He was very adept at having fun with his children. We first went to a football game with my father. He would accompany us to Dynamos games, where he had previously served as the chairperson of the disciplinary committee.
We watched Liverpool matches on television together because we are both avid Liverpool fans.
I could not have asked for a greater father as he battles for his life in the hospital. He was an excellent listener, a great storyteller, a wise man, and an educator. He challenged me to think for myself. He also had a calming effect on me.
He would frequently read this page on Fridays so he could let me know which car I was evaluating when he saw me next. He was my biggest supporter.
Gumbi, I appreciate everything you have given me in life.- [email protected]
Related Topics