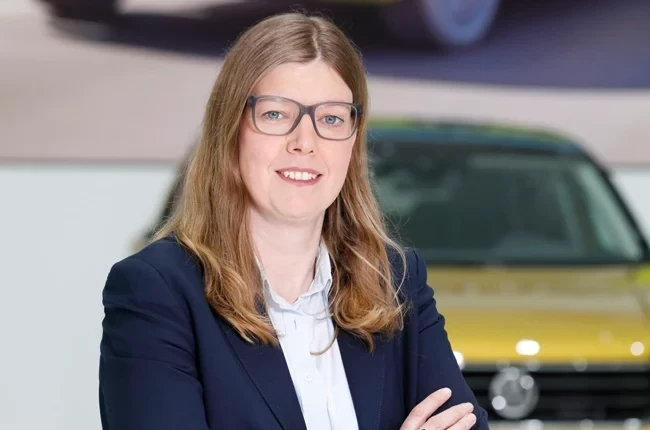 ZIMBABWE stands to lose out on Volkswagen's Africa expansion strategy benefits if the government does not come up with policies that favour partnerships with vehicle manufacturers.
These policies must speak to for example the beneficiation of minerals that are used to make electric batteries, vehicle-related spares and parts, fuel quality, vehicle financing, and the importation of old vehicles.
I picked this up after attending a Volkswagen Group South Africa media event in South Africa last week.
Volkswagen is one of the oldest automotive companies in Africa and has been present in South Africa since 1949. The Volkswagen Group produced around 8,72 million vehicles in 2022, with their South Africa plant producing about 2% of that lot.
Volkswagen Group Africa (VGA) will soon replace Volkswagen Group South Africa (VWSA). The name change reveals their new strategic direction.
They intend to take the lead in advancing the automobile sector on the African continent. The success of their organisation's expansion plan in Sub-Saharan Africa (SSA) is crucial.
Last week, I had the honour of attending the VWSA media briefing in South Africa's Johannesburg and Port Elizabeth. Martina Biene, their chairperson and managing director, presided over the briefings, and, I must say, she is amiable, people-oriented, and fervently committed to the Volkswagen brand.
It is understandable how someone might readily adopt her vision. Martina appears to be a gifted leader, who inspires her team to success because they seem to enjoy working for her and share her vision.
One of VW GSA's growth ambitions, according to director of sales and marketing Thomas Milz, is to establish a prosperous and long-lasting business in SSA. VW Zimbabwe is the company that represents them locally.
The year 2022 saw 1559 VWs sold in Mauritius. Zimbabwe only sold 375.
Some 2068 units were sold in the Ivory Coast. Angola sent out 720 units, and Rwanda sold 192. Zimbabwe's fuel quality is inferior to that of nations that sold more units than us.
The more Volkswagen models available to you from the manufacturer, the better your fuel. Zimbabwe uses fuel with an EU3 rating. While the models available will be more varied in countries with superior fuel. This explains why you do not get some VW models locally.
What must we as Zimbabweans do to attract more Volkswagen and other automakers models? A progressive automobile policy must be enacted and put into practice with political will.
We must deal with the used car issue. Because not every nation has the capacity to manufacture cars, it is important to understand our place in the regional and African Continental Free Trade Area (AfCFTA) auto value chain.
A brand-new car is not always affordable. There needs to be a sourcing policy and standards for used cars. Financing for vehicles must be available.
Innovative and cost-effective mobility solutions are required so that professionals can access credit at reasonable rates. It is necessary to look into advantageous bilateral trade agreements.
Such actions will create jobs in the aftermarket sector in Zimbabwe and have a benefit to the consumer by giving them access to components and service requirements offered at a higher quality for a better local price. There is an urgent need to harmonise vehicle standards, including homologation and improved fuel quality.
VW is concentrating on strengthening the auto industry with a focus on country-specific auto policies as the AFCFTA's development makes steady progress.
Zimbabwe must right away develop measures that entice automakers, such as switching to EU4 fuel, in order to take advantage of increasing product availability.
As one sat and listened to the Volkswagen team's presentations, one couldnot help but ask where Zimbabwe fits into the overall picture as the firm continues to expand its presence in Africa.
Volkswagen took over management of the assembly plant in Ghana from its authorised importer, Universal Motors Limited, earlier this year.
After Kenya, Rwanda, and South Africa, Ghana is the company's fourth assembly plant in Sub-Saharan Africa, where it has been making cars for more than 72 years.
Martina Biene, chairperson and managing director of Volkswagen Group South Africa (VWSA), is optimistic about Africa's prospects for growth.
She said in order to entice OEMs like Volkswagen to participate in the expansion of the automotive industry on the continent, several African nations have established enticing incentive programmes for locally produced vehicles.
Zimbabwe must also develop new ideas. Our albatross is that we are so near South Africa. There is not a sensible South African manufacturer, who would build a new plant in Zimbabwe. However, we can ask manufacturers to provide knocked-down kits so we can complete assembling them on-site.
We could even promise to produce some parts here at home. Because the automotive value chain is so extensive and has such a broad impact on so many facets of our economy, it will generate employment.
The reforms in automobile policy that some nations have achieved or are in the midst of implementing give us hope. These regulations will make it easier for us to provide our African consumers with brand-new, high-quality vehicles, Biene said.
Sub-Saharan Africa has grown to be crucial for Volkswagen's sustainability, according to Biene.
"Africa is where Volkswagen will grow. By taking a leadership and innovative position in the growth of the automobile industry, we are speeding up our growth plan on the continent," she said.
Volkswagen already sells passenger and commercial vehicles through authorised importers in 17 countries throughout Sub-Saharan Africa.
"We will increase our client after-sales assistance and continue to expand the Volkswagen brand in these markets. Technical staff at the Volkswagen locations receive ongoing training to fulfill their clients' needs and expectations," Biene continued.
Five of the 10 economies with the fastest growth rates in the world, including Rwanda, Côte d'Ivoire, Benin, Ethiopia, and Tanzania, are located in Africa.
According to Biene, two of Volkswagen's fastest-growing markets are Rwanda and Côte d'Ivoire. Due to its comparatively young, tech-savvy population and expanding middle class, Rwanda, with an economy developing at a rate of close to 8%, exhibits considerable promise for improved mobility solutions and electric automobiles.
"The success of our expansion plans in Sub-Saharan Africa has been Rwanda. Our continental lighthouse projects for sustainable mobility have their innovation hub there as well.
"Our ride-hailing and corporate car-sharing businesses, which are part of our mobility solutions services division, were profitable in 2017. With the e-Golfs, Rwanda became the first nation in Sub-Saharan Africa to introduce a Volkswagen electric vehicle," Biene said.
With the most progressive e-mobility incentives on the continent, Rwanda is quickly becoming the epicentre of e-mobility in Africa.
Biene has been touring all of the continent's major VW markets.
She visited their local retail partner, DT Dobie & Company Kenya Limited, at the Polo Vivo, T-Cross, Tiguan Allspace, and Touareg assembly plants in Thika, Kenya.
They reviewed issues pertaining to the automotive policy during extremely productive strategic sessions they had with the Kenyan Manufacturing Association (KMA).
What role is Zimbabwe playing in the lucrative automotive industry? We must occupy our rightful position in the global automotive industry.
Related Topics