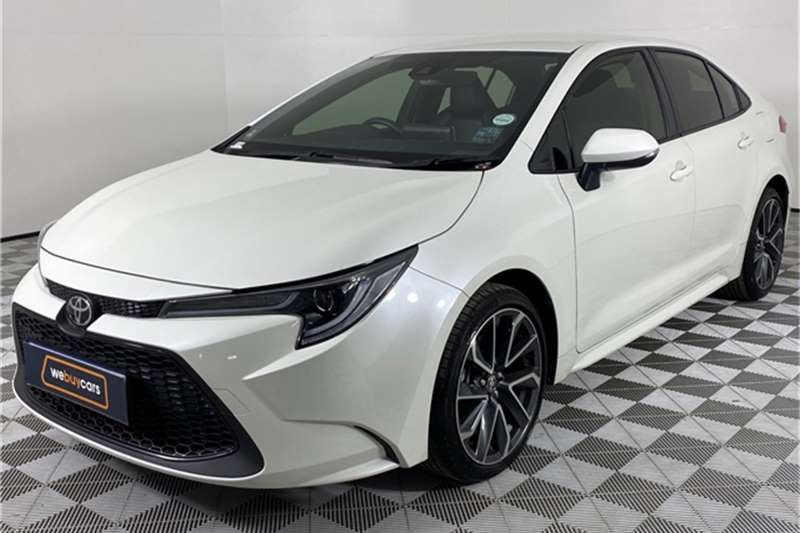 IN ZIMBABWE, one universal truth is that the generality of Zimbabweans adore Mazoe cordial juice. Everyone believes they are better at coaching the national soccer team, Liverpool or Manchester United.
Your friend, relative, or family member currently owns a Honda Fit. Irrefutably, someone in your family has owned a Toyota Corolla in the past.
The fact that more than a million units of the nameplate have been sold in Southern Africa since its launch is not surprising.
Attractive and fresh
The sedan variant of the Toyota Corolla shares its elegant appearance with the hatchback model, which Toyota introduced after the Sedan.
It has a clean, contemporary look thanks to its slim bi-LED headlamps (which match the accessories at the back) and the three-dimensional effect on the lower air dam.
The new model sits 20 mm lower to the ground than its predecessor and has wider front and rear tracks, measuring 11 and 22 mm wider, respectively, as well as a shorter front overhang.
This gives it a more hunched-down stance. My test vehicle was the more highly equipped XR variant, which means that it has stylish 18-inch alloy wheels.
Easy and contemporary
Some people might think that the interior design is a little unadventurous given the sharp outside aspect, even if it is in no way deficient.
The modest dashboard has hand-stitching, a leather-bound steering wheel, and comfortable front seats with electronic adjustment on the driver's side.
The tiny sedan advances in terms of available technology, where the Corolla had lagged behind its rivals.
A touchscreen infotainment system taking center stage with Apple CarPlay and Android Auto. A clear digital panel relays important driving information to the driver.
Climate control, keyless entry, a rear-facing camera, one-touch electric windows, remote music controls,an auto-dimming rear-view mirror, and cruise control are other characteristics of the Corolla XR grade.
Naturally aspirated
Toyota chose to equip the Corolla range with naturally aspirated engines despite the fact that nearly every model sold in Southern Africa had a turbocharged engine.
That may illustrate the kind of customer the range targets. The lesser choice is a 1,8-litre unit with 103 kW/171 Nm of torque, while the larger one, which is the one that was installed in my test vehicle, has a displacement of 2,0 liters and generates 125 kW/200 N.m.The larger engine can also be paired with a six-speed manual, as is the case with my test vehicle, while both engines can be connected to a self-shifting CVT.
Driven
How streamlined the new Corolla is one of the first things that caught my attention. Rarely is there any unwelcome NVH to be heard or felt within the cabin.
Toyota has strategically placed sound-dampening materials to shield passengers from noise, and it works.
Use of a fully independent rear suspension system is one of the improvements made to the most recent Corolla (pictured). Even on low profile tires, this innovative arrangement and the MacPherson front struts produce a ride quality that would put many expensive models to shame.
Given that most vehicles accessible to the media for reviews these days have automatic gearboxes, the manual transmission was a delightful treat. Shifts can be completed quickly and easily with a mild spring action. The engine needs to be wrung out if you want to move quickly, but since it is a Corolla, you never feel the need to. The engine runs at 3000 revolutions per minute at a genuine 120 km/h, minimising engine noise.
My decision
One of those names that everyone recognises right away is the Corolla.
Most people can tell you what a Corolla is, even if they do not know what a Pagani or a Koenigsegg is.
Since several decades ago, the Corolla has been a best-seller all over the world thanks to its strong brand recognition and, in many cases, customer devotion.
Despite the current trend toward SUVs and crossovers, Toyota continues to dominate the volume of sedan sales.
This Corolla from the 12th generation takes all the qualities that other models have mastered and ups the ante.
You will know exactly what to expect when/if you visit a Toyota dealership to test one out, but you'll also be pleasantly pleased at how Toyota has enhanced one of the world's best-selling vehicles.
Related Topics