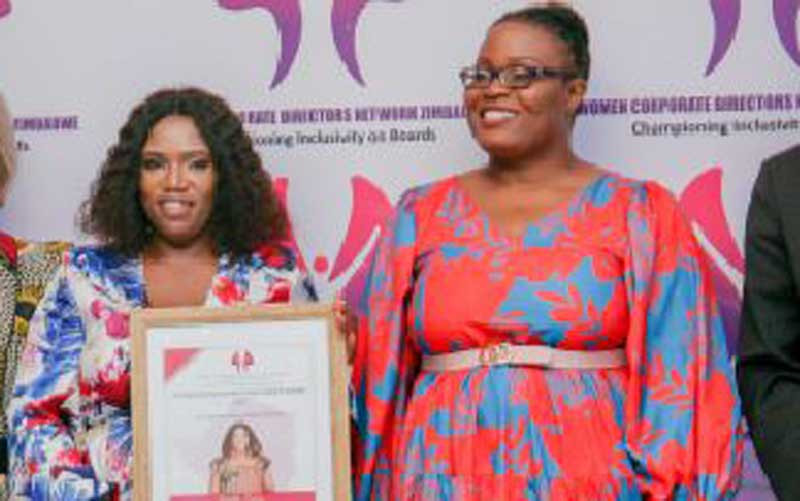 THIS week women commemorated the International Women's Day under the theme #EmbraceEquity.
For the United Nations, the 2023 theme for International Women's Day was 'DigitALL: Innovation and Technology for Gender Equality', highlighting gender gaps that exist in science, technology, engineering, mathematics (STEM) education and careers.
Attention was also paid on the online harassment that many women face.
Alpha Media Holdings' Zimbabwe Independent and Heart and Soul TV celebrated the day on Wednesday in style at an event that ran under the theme Lift Me Up, which was attended by business, along with young women making a mark in the world of technology.
This year, the United Nations aims to recognise and celebrate women and girls, who are championing the advancement of transformative technology and digital education.
Over the years, women have been encouraged to pursue technology.
But today, there still exists a wide gap between men and women in tech.
Like all other industries, the tech industry is biased. Traditionally, tech has been a male-dominated field, and only a few women made it to top positions in the sector.
However, there has been a slow but steady increase in the number of women working in tech.
But why is this essential? Why is diversity important?
Studies show that diversity is good for business.
Team diversity in terms of gender, race and age is likely to accelerate innovation.
Each group can help bring in more ideas concerning problems faced by specific demographics.
Women's access to mobile phones and mobile internet continues to increase.
Around 83% of women now own a mobile phone in low-and middle-income countries and 58% use mobile internet. Women and girls at risk of gender-based violence are using online and smartphone-based applications to feel safer in public and domestic spaces.
Tech is among the fastest-growing industries in the world. Therefore, it requires a steady flow of labour supply in order to thrive.
Women make up almost half the working population. Their exclusion can deprive this industry of the crucial human resources that it requires to grow. In terms of working and understanding technology, women are equally as good as men.
It is not a general lack of interest that keeps women from pursuing tech-related occupations.
They have been held back by an unsupportive culture, which underestimates their capabilities.
So, a good starting point to get women in technology is creating a supportive culture in homes, schools and at the workplace.
As parents, we need to avoid unconscious biases. Allowing girls equal access to computer systems can help nurture their interest in technology, ending up with many of them pursuing careers in this field.
Hiring companies need to motivate women by giving them equal pay and opportunities as their male colleagues.
Companies should have inclusive cultures that don't relegate women to less important roles.
If top tech companies give women a fair share of senior positions, this can help encourage younger women interested in pursuing careers in tech.
On cyber-bullying, having been a victim myself, I advise that women must not allow men to intimidate them.
I know many of us shy away from participating actively on social media platforms because of cyberbullying. Let us not allow bullies to gag us.
Women can make a mark through many platforms including podcasts and tik tok — here I am talking about sharing inspirational and impactful messages.
As AMH, this year we will be relaunching the Book of Zimbabwean Women, which is a collection of profiles of prominent women from all walks of life. The book celebrates iconic women, trailblasers and female brilliance.
As someone who is very passionate about amplifying the women's voice, I would like to conclude by encouraging more women to write and be available for interviews. My dream is to see a gender balance in content. According to Women in News, women are seen, written about, heard from or contribute to only 25% of news content. Yet in Zimbabwe, women constitute more 51% of the total population.
This has to change so that we reach 50-50 gender balance in content.
Related Topics