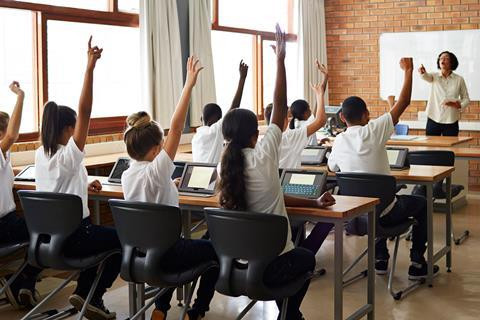 Moving to the UK as a student can be overwhelming, especially for first-time university students. Many students are considering studying in the UK because of its respected universities and extensive programs. The British education system is committed to preparing its students for challenging environments in the future. Aside from academic excellence, students also look forward to advanced teaching styles and world-class facilities.
There are almost 400 universities and colleges in the UK in which some have access to world-leading research. Most professors are industry leaders who come from different institutions around the world.
If you are moving to the UK to study, there are certain requirements that you need to complete. Read this article to know the requirements needed to apply for a student visa.
International Students Moving to The UK
Like other people who will be entering the UK, an international student should also secure a visa. To qualify for a student visa, you need to prepare certain requirements. To know more about this, you may ask for assistance from an Edinburgh immigration lawyer
Applications for student visas are made online, whether the applicant is within or outside the UK. Once the application is completed, applicants should pay the visa fee. The cost depends on where the application was made.
Course Requirements
To apply for a student visa, the course you will be taking should be included in the course requirements for UK immigration. Here are the eligible courses a student visa requires:
Full-time courses that will lead to a qualification of RQF levels 3-8. For RQF levels 3,4, and 5, a 15-hour daytime study is required.
A part-time course that leads to RQF level 7 and above.
A recognized program for post-graduate and dentistry students.
Financial Requirements
As mentioned earlier, a student should present proof of finances that can support him as you move into the UK.
Courses based in London that will take up to 9 months will require £1,334 per month.
Courses outside of London that will take up to 9 months will require £1,023 per month.
A higher financial requirement is needed for Doctorate Extension Scheme. If it is taken within London, students should have £2,668 per month, and £2,046 per month is outside London.
English Language Requirements
Students who will be applying for a Student Visa should demonstrate a good knowledge of the English language. Students that will be studying at degree level should have a B2 level of the English language.
To determine their proficiency levels, students should take an SELT English language test.
Students who have taken a course in English during their undergraduate or postgraduate studies are exempted from providing the English language requirement. There are also nationalities who are not required to submit a certificate of their English proficiency level.
Documentary Requirements
Certain documents are required to be submitted to process a student visa. Incomplete documents may lead to unsuccessful applications. Here are the basic requirements that a student needs to prepare:
Current Passport
Confirmation of Acceptance from a university
Proof of finances
Academic Technology Approval Scheme (for courses that require this)
Written consent from a sponsor (if school and living funds will be provided by a sponsor)
Other requirements, such as parent/legal guardian's consent, should be submitted by applicants 18 years old and below. The consent should state that they are approving the visa application and living and care arrangements of the student while in the UK.
What to Expect When Moving as a Student
As an international student, you will be able to discover new things not only related to academics but to living in the UK as well. The country is a modern society where students from everywhere in the world are welcome.
Working Opportunities
International students are allowed to take part-time work when enrolled in a university. During term-time, students may have up to 20 hours a week, while 10 hours when off school season. This opens an opportunity for the students to immerse themselves in UK's work culture, learn new skills, and earn money for their living allowance.
The UK government supports all the students who graduate from its universities. International students who have finished their degree may have an additional 2 years in the UK to live and work under a post-study visa.
Financial Benefits
Courses in the UK take less time to complete compared to other countries. An undergraduate degree takes only 3 years. For students who would like to continue to a post-graduate degree, another academic year should be taken. Students will be able to save an academic year's cost.
Students are also welcome to apply for scholarships and bursaries.
Related Topics