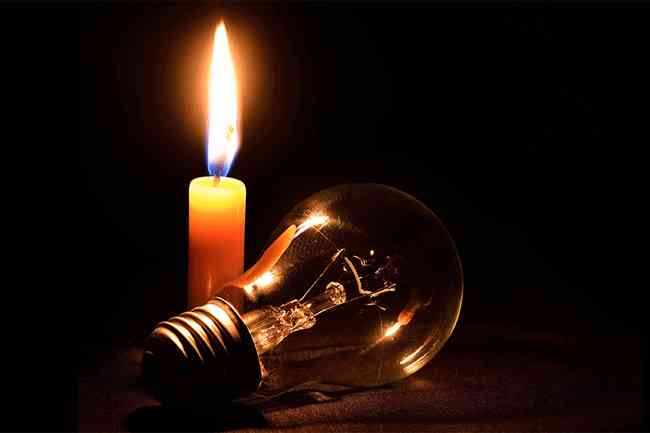 ROLLING blackouts ripping through Zimbabwe demonstrate just how plunder has turned Zimbabwe into a South African province. Relentless power outages have ripped open fault lines created by authorities' dangerous belief that they can bury their heads in the sand, but still get away with murder because SA takes care of everything.
How wrong!
Long running turbulence has mutated into a catastrophe in the past few weeks, as SA applies tougher cutbacks in exports to feed its own industries.
Eskom, the SA power utility, is navigating through treacherous times during a period when Zimbabwe's power stations have collapsed. They can't power industries, which are producing at a fraction of their capacities.
Power utility, Zesa Holdings, has been one of the victims of pillage, which has seen it degenerate into a feeding trough for ruling elites. They have powered their homes and farms for free for decades. The culprits are known.
But even with laws criminalising abuse of office, they enjoy protection from an equally corrupt regime, which thinks it is normal to rely on a neighbour for everything from power to food.
As we reported last week, Zimbabwe imported just about US$255 million worth of power last year, the bulk of it from SA.
Raw materials running most industries come from SA – that is why industrialists are worried.
Vegetables, onions, beans and beef in this market are being imported from SA. It is an irony. SA is carrying the burden of a country that was once the region's breadbasket.
The ruling elite in Zimbabwe has become so comfortable playing second fiddle to SA to the extent that the well-oiled are trooping there to build waterfront mansions and caricatures of embassies.
Even those in the driving seat don't believe the damage they have inflicted on the economy can be fixed, given the growing power crisis. Yet SA's problems present a much worse threat to Zimbabwe on closer analysis than has been admitted.
SA is increasingly moving into the Southern African Power Pool to mop surplus power, pushing up demand and costs beyond poverty stricken Zimbabwe's reach.
This is why rolling blackouts, a common future in the past 20 years, have intensified. No market has been spared, from domestic consumers to the biggest industries and fresh produce retailers. It's a mess. If SA does not fix its power problems now, a tougher problem will reverberate beyond its borders.
And as industrialists told the Zimbabwe Independent last week, the end game will be dire - sharp GDP growth cuts, slackening output and much reduced capacity utilisation.
Soon the beeline at the passport office will get longer and millions more will flee. Those leaving will be the most skilled personnel.
And if the crisis hits catastrophic levels again, the elite will fly out to SA to buy food. They will send their children to schools and universities abroad. They have demonstrated before that they don't care.
They are unlikely to change now.
Related Topics