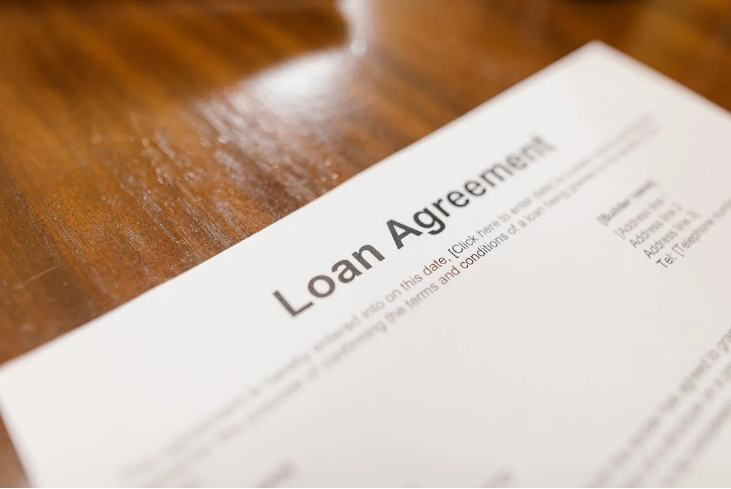 Life is full of unexpected twists and turns, and sometimes, we find ourselves in need of immediate financial assistance. For Zimbabweans facing urgent financial needs, same-day loans can be a lifeline. These lenders with same-day funding provide quick access to cash without the hassle of extensive credit checks or collateral requirements.
Whether you're dealing with an unforeseen expense or bridging the gap between paychecks, understanding the nuances of these loans can help you make informed decisions in 2023. With that in mind, this guide will explore the world of same-day loans, specifically tailored to the needs of Zimbabwean borrowers.
What Are Same-Day Loans?
Same-day loans, also known as payday loans, are short-term financial solutions designed to provide rapid access to funds when you need them the most. In contrast to conventional offerings, which frequently necessitate a protracted application procedure and exhaustive credit evaluations, same-day loans are frequently recognized for their straightforwardness and swiftness.
Key Characteristics of Same-Day Loans
Here are some of the main characteristics of such loans:
One of the defining features of same-day loans is that they do not require a comprehensive credit check. This makes loans for bad credit online accessible to borrowers with less-than-perfect credit histories.
Same-day loans are typically unsecured, meaning they do not require collateral, such as property or assets, to secure the loan.
These are intended to be repaid quickly, usually within a few weeks or by your next payday. The short repayment period minimizes long-term financial commitments.
Rapid Approval and Disbursement
The application process for same-day loans is swift, and if approved, you can expect to receive your funds as soon as the same business day.
When Might You Need a Same-Day Loan?
Same-day loans can serve a variety of purposes, including but not limited to:
Covering Financial Gaps Between Paychecks
In the event of unforeseen expenses cropping up before your next payday, a same-day financial solution can serve as a valuable bridge.
Managing High-Interest Debts
When you're dealing with outstanding debts carrying steep interest rates, utilizing a same-day loan to settle them can result in long-term financial savings.
Addressing Unanticipated Urgencies
Emergencies like medical bills, unexpected car repairs, or sudden home maintenance needs often demand immediate financial support.
Preventing Bank Overdrafts
By securing a same-day loan, you can effectively avert the costly pitfalls of bank overdraft fees and ensure sufficient funds for crucial transactions.
Facilitating Time-Critical Purchases
Whether it involves purchasing essential goods or adjusting travel plans due to unforeseen circumstances, same-day loans offer the timely financial resources required.
Choosing the Right Same-Day Loan Provider
Selecting a reputable lender is crucial when considering a same-day loan. Here are some factors to consider:
Ensure that the lender holds all necessary licenses to operate within Zimbabwe legally. Reputable lenders adhere to state and federal regulations.
Look for lenders that offer flexible repayment terms, allowing you to spread the cost over time instead of making a lump-sum payment.
Check customer reviews and ratings to gauge the quality of customer service offered by the lender. Positive reviews can indicate a reliable lender.
Compare the Annual Percentage Rates (APRs) of different lenders to find the most competitive rates for the amount you wish to borrow.
Familiarize yourself with Zimbabwean state regulations regarding borrowing limits, ensuring the lender complies with these limits.
In Zimbabwe, regulations governing same-day loans fall under the Reserve Bank of Zimbabwe's purview. Borrowing limits are subject to these regulations, with the maximum loan amount typically capped at USD $2,000 for unsecured loans. However, specific limits may vary depending on the lender and are influenced by the borrower's creditworthiness and income. Borrowers need to verify the borrowing limits set forth by their chosen lender and ensure compliance with Zimbabwean financial regulations.
Different Types of Same-Day Loans
Same-day loans come in various forms to accommodate different financial situations. Here are some options to consider:
No Credit Check Payday Loans
These typically range from USD $100 to $1,000 and do not require a comprehensive credit check. Repayment is usually due within a few weeks.
Offered by lenders for those with poor or thin credit, instalment payday loans allow for more extended repayment periods, usually ranging from three to 60 months.
Line of Credit Payday Loans
These provide borrowers with a predetermined credit limit, allowing them to withdraw funds as needed. Minimum monthly payments and interest are required.
Conclusion
Same-day loans can be a practical solution for Zimbabweans facing immediate financial challenges. However, it's vital to approach them with caution and responsibility. Carefully assess your needs, compare lenders' offers, and fully understand the terms and fees associated.
In times of financial hardship, same-day loans can provide essential relief, but they should be used judiciously to avoid falling into a cycle of debt. Always borrow only what you can comfortably repay, and choose reputable lenders with transparent terms and fair fees. By following these guidelines, you can navigate this world effectively and make informed decisions to meet your financial needs in 2023.
Related Topics