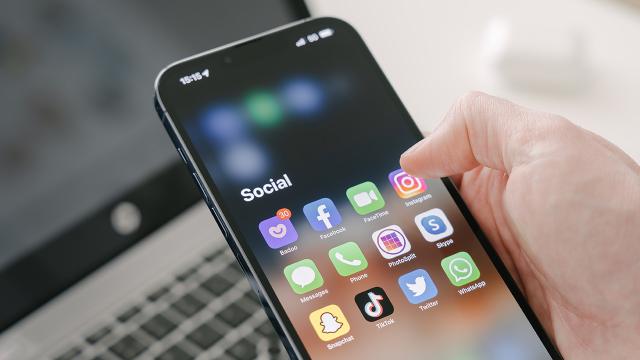 By Lenox Mhlanga The public relations (PR) industry is still growing despite digital technologies such as social media, websites and search engines. In fact, there are five main areas that we expect to see the PR industry grow into over the next few years. This article shares those key areas, and what you should look out for in terms of innovation within them.
Digital PR lays the foundation where online methods are used to enhance traditional PR strategies. It serves to increase awareness of a brand using online methods. It is comparable to conventional PR in many aspects, but it allows you to reach a far larger audience that you could not reach using purely offline means. Digital PR focuses on Internet-based methods like as search engine optimisation, content marketing, influencer outreach, and social media to have the most impact.
PR as a strategic communication process, builds mutually beneficial relationships between organisations and their publics. Its purpose is to inform, convince and persuade in order to build support for an organisation's programmes, products and services with its publics.
Media relations
Media relations has continued to grow as part of a PR's arsenal. Journalists, in particular, seek personalisation, exclusivity, and PR professionals who can assist with sources and specialists, whether they are client-related.
"The popular trend for 2022 is decentralised PR, meaning that press releases go through many trusted platforms and sources. All this said, a press release is still a key tool to have and most effective when personalised to journalists and kept concise," says Elisette Carlson, Entrepreneur.com contributor and founder of SMACK! Media.
However, social media has provided organisations a direct medium through which they can communicate with their audiences, cultivating healthy and productive relations. Not only does social media provide enormous opportunities for publicity, it has grown to be a great tool to connect with the general population as a social marketing tool.
Practitioners will tell you that social media has presented them with the rare opportunity of not only receiving feedback in real time but also being a channel for direct communication with the public at large. Social media is an excellent tool to network with others in the field, especially one's competitors.
Social networking, to connect with new clients, especially those who share one's interests or values, makes audience segmentation a more straightforward and measurable process.
Branding
Branding is an important aspect of the PR industry, as creating a unique, recognisable and valuable name and symbol for one's organisation has become critical. Branding also means to promote or market a product or service by using its name or logo in order to create public recognition and loyalty for it. We do this through advertising, sponsorships, event marketing, promotions and publicity.
Branding is an investment in your company's future that can pay off in customer recognition, sales revenue and competitive advantage over those who don't invest wisely in branding themselves
Content and storytelling
Content and storytelling have always been at the heart of PR. But it's only been in recent years that they've taken on such a prominent role in this industry.
Content has become king: more important than ever before in your business strategy, relevant to almost every client's need and with an increased focus on social media channels like Facebook, Twitter and LinkedIn. This means you need to create diverse content for multiple audiences at once — and do so quickly!
As more brands focus on content marketing, it has become increasingly important to have a strong narrative that goes beyond just pitching products or services. These stories can be told through any medium (video, images, text), but they should be authentic and compelling if they are going to resonate with consumers who are bombarded by advertising messages every day.
Measurement and analytics
In the early days of public relations, you used to rely on press coverage to measure how effective your campaigns were. But with growing competition for attention, it's getting harder for brands to get in front of people and make a lasting impression. So today, we're looking at social media interactions like likes and comments and website traffic — which is a lot easier to track than paper clips thrown on a corkboard!
Getting feedback from customers is always important, but these days it has never been easier or more accessible for organisations around the world at every level — from local businesses all the way up through national governments (and even international agencies). This means that there are lots of options out there for companies seeking better insights into how satisfied customers really feel about what they're getting — and whether those feelings match the company's perceptions about themselves!
Artificial intelligence
We already use extensively artificial intelligence in PR today through tools like email marketing automation and social media management platforms. The next step is for AI technology to become smarter about human behaviour so it can tailor messages for each individual person or audience segment based on their specific needs or interests rather than simply learning from past data points shared by groups within an industry sector.
The PR industry is still growing despite digital technologies such as social media, websites and search engines. Traditional media outlets continue losing ground because of their inability to adapt quickly enough amid changing consumer habits online.
Other forms such as video-based content are growing rapidly due to their ability to engage audiences, both younger generation Millennials/Generation Z members along with baby boomers. Companies are searching for ways to help them connect better.
Lenox Mhlanga is a specialist communication consultant and can be reached at [email protected] and +263772 400 656.
Related Topics