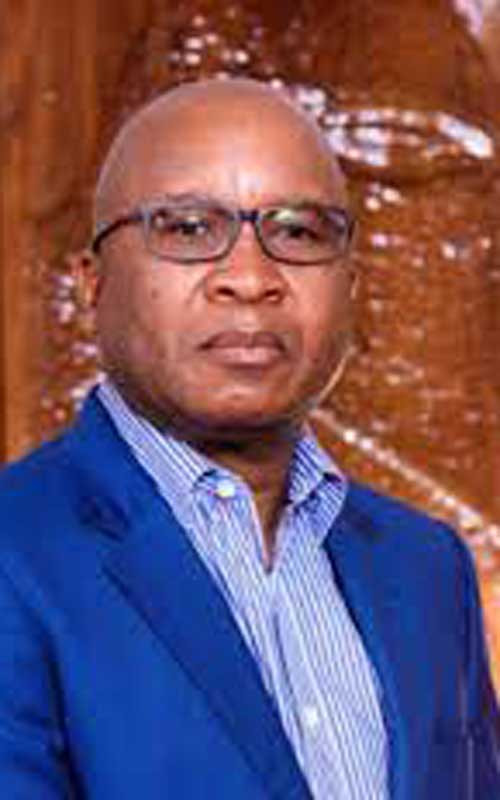 ZIMBABWE'S biggest gold miner, Freda Rebecca Gold Mine has rolled out several projects to ramp up production. The projects include investments in Mill Number 3, a thickener, a return water dam and floating penstock facility. The firm has also invested in a key exploration project. Our business editor Mthandazo Nyoni (MN) had an in-depth interview with the company's managing director (MD) Patrick Maseva-Shayawabaya (PMS) last week, following a tour of the asset. The Freda MD revealed that this year the Kuvimba Mining House-owned mine was targeting to increase revenue by 31% to US$170 million. Find below excerpts of the interview:
MN: In your presentation, you indicated that gold recovery rate stands at 78%. Can this be improved? What is your target?
PMS: The thickener project that I talked about will contribute towards that improvement. However, recovery is something that you achieve gradually. It is not something that you improve overnight, moving from 78% to 90% suddenly. But our target is to get it to about 85%.
MN: How much have you invested in the business since 2020?
PMS: We commissioned Mill Number 3 in April 2022 at a cost of US$13 million. Mill Number 3 is dedicated to processing gold ore from Shamva Mine. We also completed and commissioned the return water dam and penstock facility, which are required for improving the stability of our tailing storage facility. By so doing, we make sure we do not endanger the lives of people living downstream of the facility. We have also just completed the thickener project at a cost of US$1,8 million. We are yet to commission it. We also undertook the exploration programme from October 2022 to March 2023, which generated additional ore resources of about 1,5 million tonnes at a grade of 2,3 grammes per tonne. That project is not yet complete. But it has given us (scope) to be convinced that we need to do more work.
MN: How much are you planning to invest this year?
PMS: We have got a budget of about US$10 million. In that budget, I am not including a much bigger project that we have, for which we are still looking for funding. We need to extend our tailing storage facility. When the project is approved, it may cost about US$15 million. When you look at the totality of all the projects that we have, you are looking at US$25 million for the year to March 2024.
MN: In terms of revenue, how much are you targeting this year, compared to the same period last year?
PMS: Our revenue for the financial year-ended March 2023 was around US$130 million. This year (the period ending March 31, 2024), we are looking at revenues of around US$170 million. We expect that production will be higher and that the gold price will remain where they it is. If the prices come down, they will (have an implication on our) targets.
MN: When you market gold to Fidelity Gold Refinery, you receive 75% of your proceeds in foreign currency. In light of the depreciating local unit, are you trying to lobby the government to increase that threshold?
PMS: Lobbying the government for reduction in the surrender portion is an ongoing process not just by us but by the membership of the Chamber of Mines of Zimbabwe as a whole.
MN: What are the main challenges that you are facing as a company?
PMS: Power is one of the challenges that we face. Power is a challenge for us in terms of consistency of supply. This is due to infrastructure challenges facing the power utility. We had a difficult full year to March 2023. We lost significant amounts of production time and revenue (due to power shortages). I think in total we lost about 7 000 ounces (about 198kg) of gold in production. That was mainly attributed to inconsistent power supply. Then this year we have also been affected by load shedding on several occasions. We use 20 megawatts (MW) throughout all our operations. When we are asked to load shed 3MW or 5MW, it has a significant impact on our production.
MN: Is the cost of power sustainable for you as a company?
PMS: We consider it to be high. Our cost works out at about US$0,13 per kilowatt hour, which is considerable.
MN: Apart from power, what are other sticking issues?
PMS: The other issue is the overall macro-economic environment in terms of the discrepancy that we see between the (exchange) rate at which we surrender 25% of the revenue that we generate and the rate that is used when we buy US dollars locally using the (local currency) that we would have generated. The two are usually quite divorced. That is a big challenge for us because we are required to surrender 25% of our foreign currency for the (local currency).
The 75% that then remains is also inadequate to meet our requirements. The nature of our business is such that most of our inputs are imported. We understand the need for us to surrender foreign currency to the country. But at the same time, we have got to continue in business. Of late we have also seen a flight of skills from Zimbabwe. In the last three months, we have lost three engineers to Australia. If we had lost engineers to Zimbabwean companies, we would also look around and get them. But when you lose them to Australia, it means as a country we are losing manpower that we have invested so much in training. Chances are, because these guys are young, they will probably start their families in Australia, which will mean coming back may be a problem. Loss of skills is a big challenge. It is something that as a country, we really need to address.
MN: Why are people leaving?
PMS: I think it is all to do with the macroeconomic environment. We have been paying our workers 75% of their salaries in US dollars and 25% in the local currency. But the package is less attractive to what they obtain elsewhere.
MN: How much are you spending on social corporate responsibility projects per annum?
PMS: What we aim to do every year is that we set a target of 0,5% of our profit before tax as our budget for corporate social responsibilities. So, that is what becomes the resource envelope.
MN: Are there any plans to acquire some assets in the near future?
PMS: Not as Freda Rebecca Gold Mine. Our priority right now is to extend the life of the mine. That is our first priority because it makes it easier for us to plan forward. Hence, the importance of our exploration programme.
Related Topics