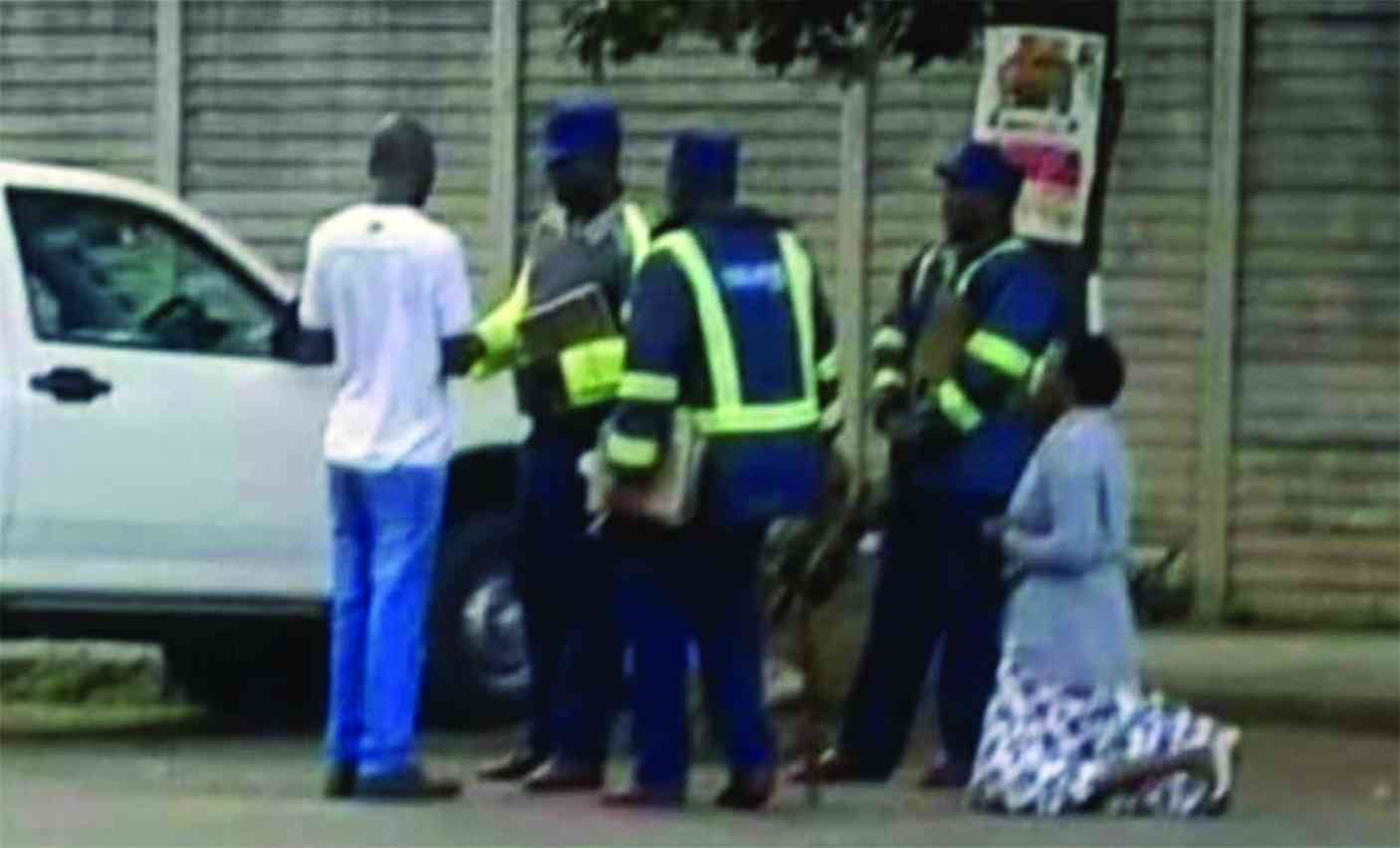 THE Anti-Corruption Trust of Southern Africa (ACT-SA) has petitioned the Zimbabwe Anti-Corruption Commission (Zacc) and government to act on escalating levels of corruption within the Zimbabwe Republic Police (ZRP).
In its petition dated May 26 and addressed to Zacc chairperson Loice Matanda-Moyo, Police Commissioner-General, Godwin Matanga and other high-ranking officers of the ZRP, the watchdog said it was especially concerned about rising corruption cases on Zimbabwe's roads.
ACT-SA's petition was also addressed to Home Affairs minister Kazembe, whose ministry presides over the ZRP.
In the petition, ACT-SA director Obert Chinhamo said the organisation wanted to inform authorities of the rampant corruption in the police force.
"Concerns came from motorists, whistle-blowers and travellers about the corruption in the traffic section of the police, which has become too rampant to ignore," Chinhamo said. "Traffic police officers take bribes from commuter omnibuses, illegal pirating vehicles and from other motorists. Now they are taking bribes in the full glare of passengers."
He noted that on May 24 and 25 this year, police officers at a checkpoint mounted at ZimBeef turn-off in Redcliff were collecting US$5 bribes from commuter omnibus operators.
"In 20 minutes they had collected from eight vehicles without issuing receipts and the loot was taken to a private motor vehicle parked a few metres from the checkpoint.
"Almost daily police officers at a checkpoint situated at a flyover close to Kwekwe General Hospital were collecting US$5 from pirate taxis plying the town-Msasa route," Chinhamo added.
The same, according to Chinhamo, was observed at Zimasco in Kwekwe, Gokwe, Mutare, Gweru, Zvishavane, Watsomba, Mutasa, Gweru and Nyanga among other areas.
"This serves as a microcosm of endemic corruption in the police force countrywide. If you doubt the veracity of this type of corruption, we will request ACT-SA members to avail video clips and forward them to you," Chinhamo said.
He further noted that the government was losing revenue through this type of corruption.
Contacted for comment on Wednesday, Chinhamo said he had not yet received feedback from Zacc, the ZRP's head office and the minister.
Zacc spokesperson Thandiwe Mlobane's mobile number was not reachable.
She did not respond to questions sent to her WhatsApp by the time of going to press.
Police spokesperson Paul Nyathi confirmed seeing the alert on social media platforms and urged the organisation to formally communicate with Matanga and his team.
"We are seeing that on social media, but we urged the organisation to formally communicate with the CG of police," Nyathi said.
Related Topics