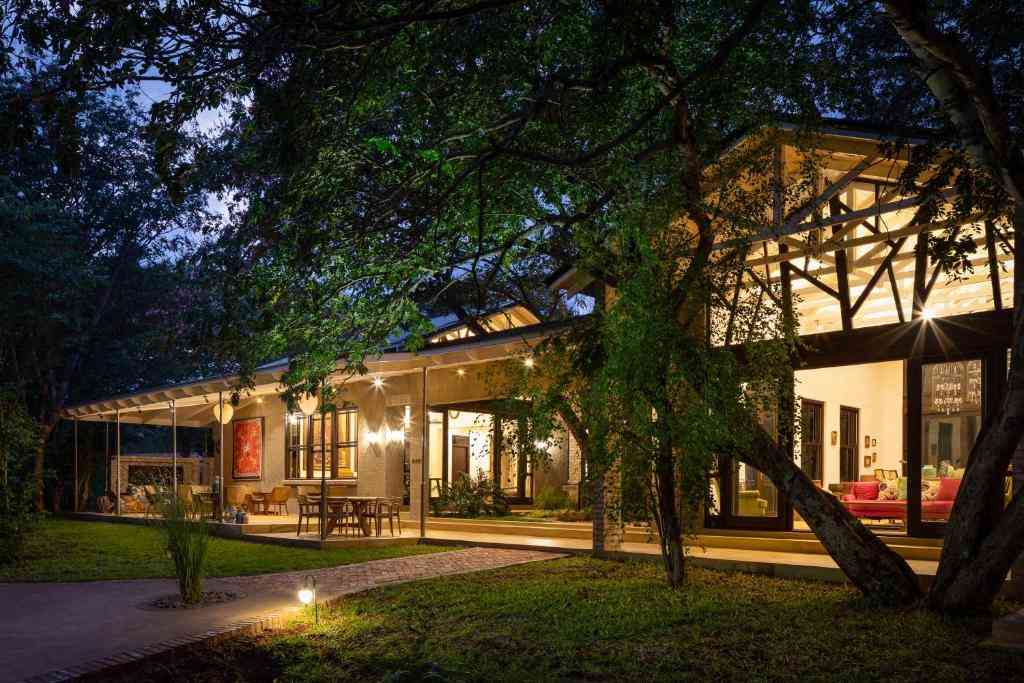 THE founder of Victoria Falls hospitality gem, Mbano Manor Hotel, which this week inked a ground-breaking franchise with one of the world's largest hotel chains, says the agreement will open fresh growth opportunities for the luxury operation.
In an exclusive interview, Matifadza Nyazema told the Zimbabwe Independent that she was delighted about the "exciting development for us, and for the tourism industry in Victoria Falls and Zimbabwe (in general)".
Nyazema spoke after her highly rated boutique hotel in the prime resort joined global hospitality group, Accor SA, under its premium brand, Mantis Collection.
A statement released this week said the hotel will now trade as Mbano Manor Hotel Victoria Falls by Mantis, effective from June 1, 2023, becoming the first internationally branded hotel in the resort town in over a decade.
"Our hotel product and our team have been selected as ideal partners by an esteemed international hospitality chain," Nyazema told the Independent.
"This means our guests will continue to benefit from local management and ownership, while enjoying the added value of global hospitality and exceptional experiences."
Nyazema said the deal would unlock "exposure to the best of global" for Mbano and help it tap into the power of networks to boost visitor numbers.
The bespoke all-suites boutique hotel — located just 4km from the waterfalls — opened in January 2020, a few weeks before Covid-19-induced hard lockdowns rattled markets.
The three-year-old operation comprises 18 luxury suites and a presidential villa and is located on a four-acre teak forest, minutes away from the world-acclaimed Victoria Falls.
Accor is a world-renowned French hospitality group founded in 1967, which is listed on Euronext Paris and the OTC Market in the United States. It offers experiences across more than 110 countries in 5 400 properties.
The French group operates the Mantis brand — its leading conservation-focused hospitality group with luxury hotels, eco-lodges and waterways experiences in nine countries — among 53 other brands in travel and tourism, economy and business, entertainment and franchises.
It has over six million loyalty members 44% of whom are based in Europe, one of the major source markets of Zimbabwean tourism.
In 2022, Accor recorded revenue of €4,2 billion (US$4,6 billion), up 80% like-for-like (LFL) versus financial year 2021.
Nyazema — also known in the hospitality sector as Doc Mati — said the Mantis brand was guided by principles of conservation, sustainability and community development, which Mbano also celebrates.
"There is always room to learn more and achieve greater heights in saving the planet and respecting communities and wildlife," she said.
"Mbano Manor Hotel by Mantis will grow our vision to become the bespoke and sought-after safari destination for discerning global travellers, who seek a tranquil and intimate eco-luxury experience."
Mantis Collection chief executive officer Paul Gardiner said earlier this week that Accor and Mantis were happy to establish a presence in Victoria Falls.
"In addition to creating exceptional guest experiences, Mantis brings a commitment to preserving its surrounding communities, wildlife and the environment — which is our top priority with the utterly unique Mbano Manor Hotel," Gardiner said in a statement adding that his group was "honoured to be entrusted with supporting and continuing Doc Mati's dream of offering this one-of-a-kind hospitality experience."
The Accor group has previously had a strategic partnership with the Rainbow Tourism Group in the country and held a 35% shareholding.
Mbano Manor Hotel was founded, built and managed by Nyazema.
She has a long tourism career covered senior positions in destination marketing, airline management, hotel management and convention centre management, based in several African countries.
In 2000 she joined South Africa's Tsogo Sun, first as marketing services director and later as operations director, before being appointed executive director of the Sandton Convention Centre, a position she held from 2006 to 2016.
Prior to that she was Cresta Hospitality managing director for Southern Africa.
Related Topics