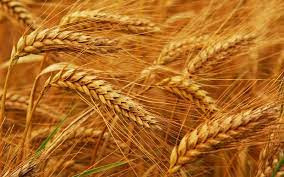 THE Zimbabwe government is struggling to honour its promise to pay United States dollars for wheat delivered to the Grain Marketing Board (GMB), following a successful 2021/2022 winter cropping season, the Zimbabwe Independent can report.
The GMB has so far paid the Zimbabwe component worth ZW$37,8 billion (about US$42 million), officials said this week.
The combined value of wheat delivered in foreign currency was US$31 million, according to official figures.
However, the Independent was told that delays in paying the US dollar component had caused anxiety among farmers ahead of this year's winter wheat season.
Farmers said they have also been agitated by GMB's failure to pay foreign currency for maize delivered last season.
Wheat farmers last season reportedly had a record-breaking output of 380 000 tonnes from approximately 78 000 hectares.
Responding to enquiries by the Independent, GMB acting chief executive officer, Clemence Guta said the parastatal had commenced paying farmers their US dollar component.
"Efforts to clear the USD component are currently underway and to date, Treasury has released US$17 million towards paying for wheat," he said.
Guta said GMB had been making efforts to ensure that farmers received their foreign currency.
"GMB has fully paid the Zimbabwean dollar component of ZW$37,835 billion," he said.
But farmers said they were not pleased with the delays.
Speaking to the Independent, Elasto Mugwadi, a Zimbabwean farmer, said he delivered 20,7 tonnes of wheat to GMB in November last year.
"We received our local currency component but we haven't received the USD component even for maize sent to GMB. We are worried because maybe they have forgotten about these payments," he said.
Another farmer, Langton Makwamba confirmed that payments had been delayed.
"I got the local currency payment but I am getting tired of waiting for my USD payment," he said.
Most farmers have already been making preparations for the forthcoming winter season while harvest for the 2022/2023 summer crop is at an advanced stage.
The GMB, however, assured the farmers that efforts were being made to ensure that all of them were paid in time for the forthcoming season.
According to Guta, input distribution for the Pfumvudza/Intwasa Programme was still underway but only for specific products.
"Distribution of seed for maize, soya beans and ground nuts and the attended basal fertilisers has been discounted as the planting dates have already gone past," he said.
The government has declared Zimbabwe as wheat self-sufficient following last season's good crop.
The success has been attributed to government input supply programmes and support from the private sector.
Related Topics