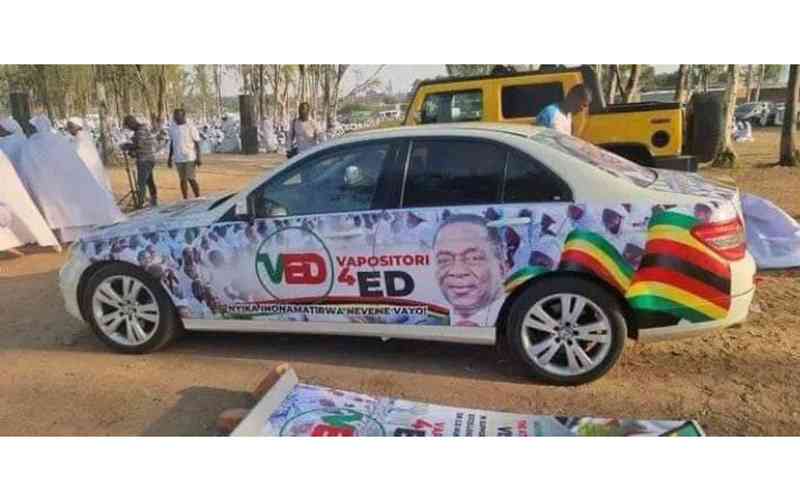 THIRTY-FOUR Apostolic sect congregants who were on trial facing charges of staging an anti-government protest over the country's political and economic crises were yesterday fined $12 000 (about US$18) each after clocking more than five months in remand prison for singing anti-government songs.
The 34 congregants were led by opposition Zimbabwe Transformative Party (ZTP) leader Kanyenzura Parere (52), a bishop of Mirirai Jehovha Apostolic Church. They were charged with criminal nuisance as defined in section 46 of the Criminal Law (Codification and Reform) Act.
They were accused of singing songs deemed to be offensive to the State and hindering free movement of people and vehicles. The 34 were represented by human rights lawyer Evans Moyo.
The 34 include Simon Goshomi, who is ZTP's vice-president; Richard Mhurushoma, the party's chairperson; Fortune Chapeyama, who is ZTP's secretary-general; Prince Mukozho, Solomon Duwa, Shongai Mushinje, Noah Dabvu, Jasper Muringanidza, Honoured Mutangadura, Sherperd Mutsonhi, Edson Shonhiwa, Chaora Rovesai, Tafadzwa Musere, Tsverukai Harava, Shamiso Majecha, Runia Musere, Margret Chibwana, Sakile Nkomo, Helen Kuudzewe, Liah Munakandafa, Victoria Changadzo, Restar Kunyenzura, Emmanuel Musere, Godfrey Mashava, Givemore Bandera, Pangai Kurehwatira, Edward Mhindu, Leon Mukopfa, Pride Charedzera, Irvin Musenze, Jefta Takaedza, Thomas Zengeya and Felix Zengeya.
In passing sentence, Harare magistrate Stanford Mambanje said: "They are all first offenders, one of the accused is a city of Harare employee and the other is a teacher. The majority are rural folks. They declined to apply for bail. The maximum sentence for the office is six months and the accused have been in prison since then". Meanwhile, police have been ordered to pay $400 000 compensation to a man who was severely assaulted in 2021 for breaching curfew regulations.
Home Affairs and Cultural Heritage minister Kazembe Kazembe and Police Commissioner-General Godwin Matanga were ordered by Chitungwiza provincial magistrate Sheunesu Matova to pay $400 000 compensation to 46-year-old Edcock Dube of Chitungwiza who was assaulted on February 25, 2021.
Dube had initially claimed $1 million compensation from Kazembe and the police.
He was allegedly tortured by a police officer only identified as Chafunga, who took him to St Marys Police Station for breaching curfew regulations.
At the police station, Chafunga handcuffed Dube and assaulted him with a truncheon on his head and hands.
Dube sustained a fractured finger, injuries to his eyes and blurred eyesight.
Through his lawyer, Tinashe Chinopfukutwa of the Zimbabwe Lawyers for Human Rights, he sued Kazembe and the police on April 29, 2021.
Follow us on Twitter @NewsDayZimbabwe
Related Topics