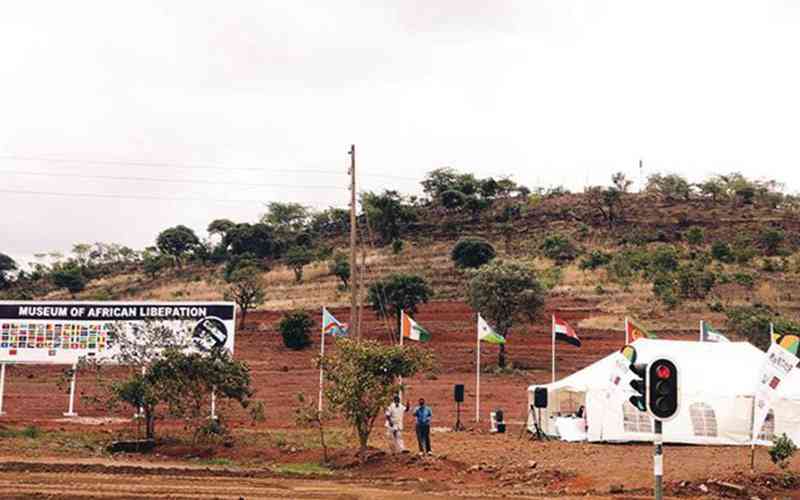 The takeover of a piece of land by the Museum of African Liberation project in the capital prompted Zvido Zvemagamba, a housing co-operative, to raise claims that its members were displaced without compensation.
As reported by this publication in its investigative series on the commercial activities being undertaken on the piece of land, which once held gold reserves, some individuals and companies who were displaced on the property were compensated by Instak, the project administrators.
But Zvido Zvemagamba, which was registered as a legal housing co-operative on October 20, 2015, has issued a distress call.
In the Zimbabwe Independent issue of November 4, 2022, it was pointed out that Instak has so far compensated Ngoda Granite, ZimStrong, Kubatana Co-operative and businessman Phillip Chiyangwa, who used to hold title on a portion of land where the recreational museum is being established.
Westview Baptist Church, which Instak claimed to have compensated, has rubbished the claim.
However, in documents seen by the Independent, Zvido Zvemagamba questioned why they were being evicted on a piece of land to pave way for the US$40 million museum being built to immortalise Africa's triumphant struggle against colonialism.
The co-operative representative Lazarus Mudowaya wrote to Harare City Council town clerk seeking the local authority's position over the land.
"I write to ask your good office to confirm the official position of the City of Harare regarding the allocation of 49 unserviced stands on plan layout number TP2F/WR/14/16 Westlea.
"The reason for this request is that having applied for that land and complying with all requirements by the City of Harare, we have been forced off our property, which was lawfully allocated to us by the City of Harare, and we are being denied access to our property, which we have serviced using our own resources, after having been lawfully allocated same by an organisation known as Instak," Mudowaya wrote.
In the same letter, the co-operative highlighted that it paid US$47 140 for design approval fees and other related costs.
"We applied for a connection into the existing water and sewer connection and we paid all related fees. We had also begun the construction of roads. In December 2020, Instak invaded our stands, put up a perimeter barrier and hired private security as well as the Zimbabwe Republic Police (ZRP) to block us from accessing our stands," excerpts from the co-operative's letter reads.
Questioned over the grievances raised by Zvido Zvemagamba, Instak spokesperson Joseph Nkani told the Independent that those issues were being addressed by the Ministry of Local Government and Public Works.
"Their issue was handled by Local Government — not Instak. Plus, four years is not correct as far as our move-on-site is concerned. We broke ground on December 3, 2020, and we are not involved in four-year-old conversations. We are not privy to those insights. They have their lawyer who was handling their petition; he may shed more light on that, am not sure," Nkani said.
In yet another set of documents seen by this publication, lawyers representing Instak wrote to the organisation cautioning it of the pitfalls associated with attempting to unlawfully dispossess Zvido Zvemagamba land.
The lawyers cautioned that there was a "need for diplomacy and tact in handling this matter".
"We hereby advise that we made some necessary enquiries with the City of Harare and it has come to our attention that council claims that part of the land pegged for the museum is legally owned by various owners which include Zvido Zvemagamba Youth Housing Co-operative.
"As such, we wish to advise that the chances of us opposing the urgent chamber application filed by Zvido Zvemagamba … on the merits successfully are slim now. Kindly note that from a legal point of view we believe our acquisition falls short of the legal requirements," Ngwerume Attorneys Law wrote to Instak chief executive officer Kwame Muzawazi on December 10, 2020.
Ngwerume Attorneys counselled Instak that the viable strategy towards resolving the land dispute was to "proceed by way of the Land Acquisition Act (Chapter 20:10) and the Constitution of Zimbabwe (Amendment Number 20) 2013".
Without doing so, Ngwerume Attorneys warned that there was a risk that "we expose ourselves, the ministry, City of Harare and government to multiple litigation and bad publicity".
Ngwerume Attorneys advised that the museum project could only become a national success if the land upon which it was to be built was placed under compulsory acquisition.
On December 11, 2020, the office of the Town Clerk represented by Zvenyika Chawatama wrote to Muzawazi pointing that following a site visit to the area, a palisade fence that was being constructed and "is covering the land zoned residential which has an approved plan".
Chawatama further indicated that the same area had been allocated to beneficiaries and surveyed while road construction was underway.
The museum will be complemented by supporting infrastructure which includes a golf course and a luxurious hotel.
In 1924, Golden Quarry, used to mine gold on the same site where the museum is being constructed.
Related Topics