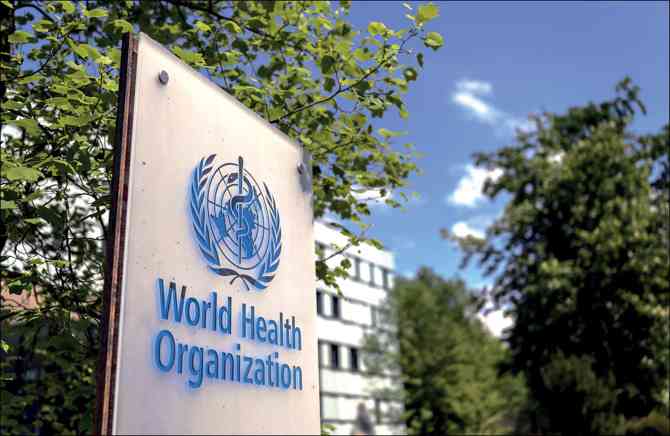 THE World Health Organisation (WHO) has warned of a possible tuberculosis (TB) outbreak in Africa amid rising cases of the respiratory disease in the past months.
A recent WHO global TB report states that drug resistant TB (DR-TB) increased by 3% between 2020 and 2021, with cases rapidly increasing in 2022.
"This is the first time in many years an increase has been reported in the number of people falling ill with TB and drug resistant TB," a statement by WHO read.
WHO director-general Tedros Adhanom Ghebreyesus warned African countries to be wary of the deadly respiratory disease saying: "If the (COVID-19) pandemic has taught us anything, it's that with solidarity, determination, innovation and the equitable use of tools we can overcome severe health threats. Let's apply those lessons to TB and stop this long-time killer."
WHO attributes the increase in TB cases to disturbances in TB services after resources were diverted to the COVID-19 pandemic.
It said southern African countries such as South Africa, Zambia and Mozambique are among the TB burden countries.
Zimbabwe is, however, among countries that have surpassed the TB global prevention and treatment targets of six million in the period 2018-2022, but there are still risks of outbreaks because it has migrants living in the neighbouring countries experiencing rising TB cases.
Medical and Dental Private Practitioners of Zimbabwe Association president Johannes Marisa said to curb TB cases, there was need to spruce up rural medical facilities.
"TB matters on two important fronts, diagnostics and treatment. As much as diagnosis is required, we still have some challenges especially in the rural areas where accessibility to X-rays, scans, GeneXpert machines is poor, and these are important in the diagnosis of TB. As far as treatment is concerned in Zimbabwe, we have not faced any challenges as TB medication is available everywhere," Marisa said.
He said people with HIV should take precautions to avoid contracting TB, adding that its signs and symptoms included coughs, night sweats, chest pains, loss of weight and appetite.
Last Thursday, Zimbabwe received its second GeneXtype machine from Japan, which is used to diagnose diseases like TB.
Follow us on Twitter @NewsDayZimbabwe
Related Topics