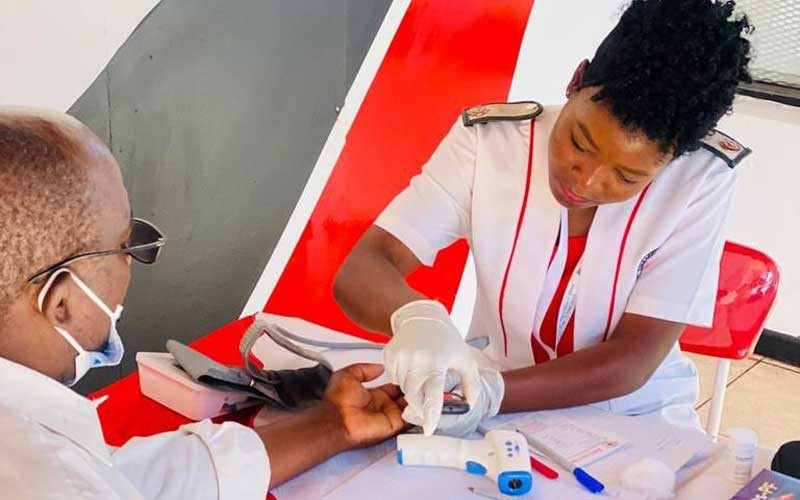 Bulawayo City Council (BCC) is experiencing mass exodus of staff at its health institutions as they migrate to other countries.
This was revealed by Makokoba ward 7 councillor Shadreck Sibanda who told delegates at a council budget consultative meeting at Stanley Hall in Makokoba that the departure of health professionals had negatively impacted on service delivery.
"On a day-to-day basis you find that clinics are losing nurses and doctors. That is impacting significantly on service delivery. About 70% of the nurses who graduated in the last five years have all gone to the United Kingdom or Canada," Sibanda said.
"What then happens is that we are left with the older generation of nurses who are nearing retirement. We end up retaining these professionals who are no longer as energetic as the fresh graduates. They are physically slow and that delay also means fewer people will be attended to at the clinics."
BCC's engineering department has also been affected by staff exodus.
"So many other areas are affected, it's not just clinics. Even engineers are leaving council. Technology is ever advancing and we need experienced people who have knowledge of how to develop our city. If an engineer leaves, we might have to look for replacement, which means training a fresh graduate for another three months. It's a vicious cycle," Sibanda added.
In an unrelated matter, Emganwini residents have rejected construction of a shopping mall in the area and have opted for a community hall.
This came out during a 2023 council budget consultative meeting held at the weekend at Senzangakhona Primary School.
Ward 26 councillor Mpumelelo Moyo said: "As Emganwini residents, we agreed that council should fund construction of a community hall using capital funds instead of funding construction of a shopping centre because this is going to be private property, which will not benefit the community. The residents also rejected a proposal to construct millennium housing units using capital funds."
Moyo said they received a $4 million ward retention fund, which residents agreed would be used to complete two toilets and electrify councillors' office. Moyo said Emganwini residents suggested that rates must remain the same going into 2023.
Follow us on Twitter @NewsDayZimbabwe
Related Topics