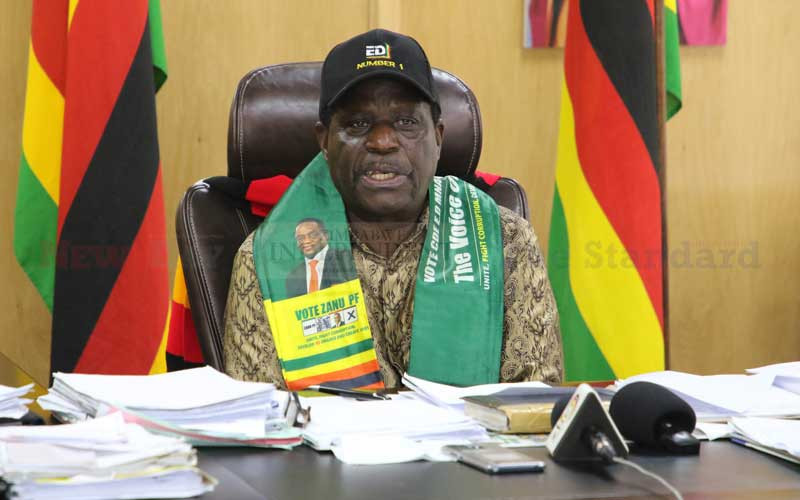 THE ruling Zanu PF party will hold its central committee (CC) elections this weekend.
Party secretary for the commissariat Mike Bimha told journalists in Harare yesterday that the elections commence on Saturday in the country's 10 provinces, adding that team leaders have since been trained.
"The response was overwhelming and unprecedented across all provinces. Even those who knew clearly that they did not meet the criteria still applied and submitted their curricula vitae.
"A total of 734 members applied for consideration. Out of that number, 641 met requirements, with only 93 not making it. Most of those who did not meet the criteria had less years in the structures and unconcluded disciplinary cases. We call for peace on election days.
"The electoral college does not constitute a lot of people, it's less than 200 people in each administrative district. We expect that the elections will be done smoothly."
Bimha appealed to party members to desist from vote-buying saying they risk suspension.
"After the CC elections, the party will commence preparations for its congress. President Emmerson Mnangagwa will not be contested. At the congress, we should be able to congratulate those who would have won during the CC elections."
The CC elections were postponed at the eleventh hour on September 24 because Mnangagwa was out of the country.
Party members have for some time now been jostling for posts amid allegations of vote-buying.
There are also reports that some politburo members suggested that they should not be contested because of their proximity to Mnangagwa.
Former Finance minister Patrick Chinamasa and Zanu PF party spokesperson Christopher Mutsvangwa are expected to take part in the elections.
Related Topics