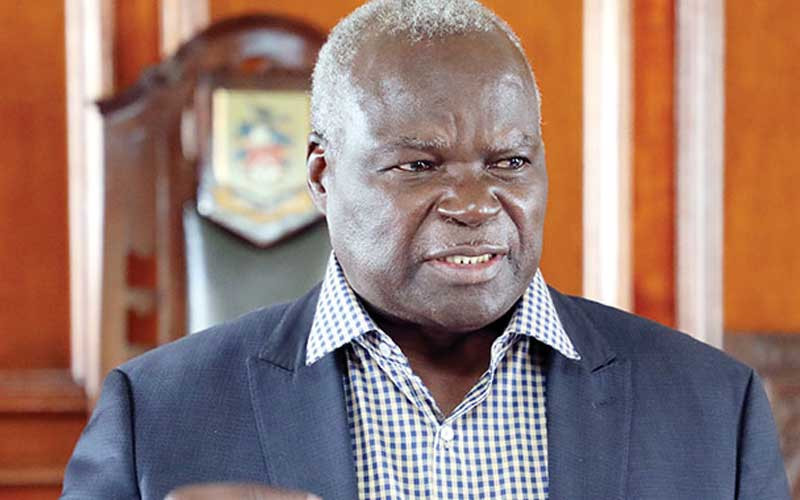 LOCAL Government minister, July Moyo has been dragged to court over the appointment of Tranos Manjiva to the Nemamwa chieftainship in Masvingo province.
Jimmy Matambo, who is challenging Manjiva's appointment, claims he is the rightful heir to the throne and Manjiva assumed the chieftainship following alleged biased recommendations made by Moyo.
He is now seeking an interdict to stop the official installation of Manjiva, scheduled for October 1, 2022.
In his founding affidavit seen by Southern Eye, Matambo argues that the Nemamwa chieftainship is his birth right because the Zavango blood runs in his veins.
He further claims that Manjiva, who was appointed substantive Chief Nemamwa in Masvingo district, was sneaked into the position through the aid of Moyo, who circumvented procedures.
"It emerged on Friday September 9, 2022, that the 1st respondent (Manjiva) had been sneaked into the position and has now been recommended by the second respondent (Moyo) to hold the restored position of Chief Nemamwa.
"This was not disclosed to me or other family members; nor was it disclosed to the two houses that sit on the chieftainship's throne. They were not consulted or advised of the decision by second respondent leading to the installation."
Matambo said following the appointment of Manjiva, he appealed to the provincial chief's assembly which reversed the appointment through the Masvingo district development co-ordinator (DDC).
"The provincial chief's assembly, which in terms of the Constitution of Zimbabwe is mandated to do the selection of a chief, clearly advised through the DDC Masvingo that it had reversed what the second respondent (Moyo) is proceeding to request the third respondent to endorse; thereby violating section 283 of the Constitution on which they base this appointment."
President Emmerson Mnangagwa is cited as the third respondent in the lawsuit.
Matambo, through his lawyer Charles Warara, is arguing that once Manjiva is installed chief and break the long-standing tradition of the Nemamwa chieftainship, it would be difficult to remove him given Moyo's involvement.
"I, therefore, submit that the reason to act arose after the 5th of September 2022 and in this case when I saw the letter on September 9, 2022 addressed to the chiefs assembly which then raised the issue with me.
"All the Nemamwa chieftainship houses did not agree to this decision by second respondent (Moyo) and as such the second respondent (Moyo) is not only acting in violation of the Constitution of Zimbabwe, but in breach of the law in that he is favouring first respondent (Manjiva) by siding with him and is not allowing due process provided in the appointment of a chief."
Follow us on Twitter @NewsDayZimbabwe
Related Topics