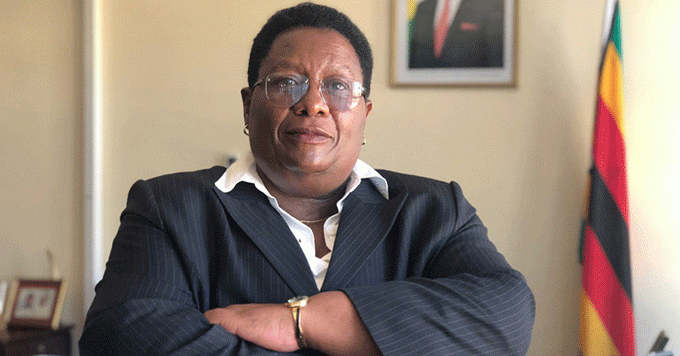 The Zimbabwe Anti-Corruption Commission (Zacc), has failed to produce supporting documents to validate its expenditure in the previous year to auditor-general, Mildred Chiri, a situation that may have exposed the anti-corruption body to looting.
In her report presented to Parliament last week on state-owned enterprises and entities, Chiri said the audit findings warranted the attention of management and those charged with governance.
Zacc is mandated with fighting graft in the country.
In her report, Chiri exposed how some funds and properties could not be easily accounted for because of failure to fully comply with the International Accounting Standards (IAS 21), among other issues.
"The commission did not fully comply with the provisions of International Accounting Standards (IAS 21), "The Effects of Changes in Foreign Exchange Rates" as Statutory Instrument 33 of 2019 precluded the commission from applying an independent assessment of functional currency as required by the accounting standard and in terms of the guidance provided by the Public Accountants and Auditors Board (PAAB)," Chiri said.
"The need to account for these effects emanated from the 'multi-tiered' pricing environment that was prevailing during the year under review where settlement of transactions was dependent on the mode of payment, whether US dollar cash, RTGS, bond notes and mobile money.
"Had the commission complied with the requirements of IAS 21, many elements in the financial statements would have been materially affected.
"The effects on the financial statements of the failure to comply with the requirements of IAS 21 have not been determined."
Chiri also noted poor corporate governance at Zacc as she exposed how the commission may have lost almost US$1 million in unexplained expenditure.
"There were no supporting documents availed in the form of invoices or supplier statements to validate expenditure and payables amounting to US$762 654 and US$254 476 respectively presented in the financial statements," she said.
"In addition, the commission was unable to avail creditor's reconciliations for the 2018 financial period.
"I was, therefore, unable to perform alternative procedures to obtain assurance as to the accuracy and completeness of these balances."
Chiri noted that, in terms of property, plant and equipment (PPE), Zacc in 2012 wrongly derecognised houses with a carrying amount of US$2 417 374 donated by the Reserve Bank of Zimbabwe..
"In terms of the conceptual framework for financial reporting and IAS 16- 'Property, plant and equipment', the houses met the definition of assets as economic benefits were flowing to the commission and it had the ability to direct how the houses could be used," Chiri said.
"However, contrary to IAS 16, the commission derecognised the houses in 2012 due to delays in transfer of title.
"This, therefore, constituted an accounting error as all the requirements of IAS 16 for recognition had been met and the commission had not corrected this accounting error in the financial statements for the year ended December 31, 2018 as required by IAS 8 "Accounting Policies, Changes in Accounting Estimates and Errors."
Related Topics