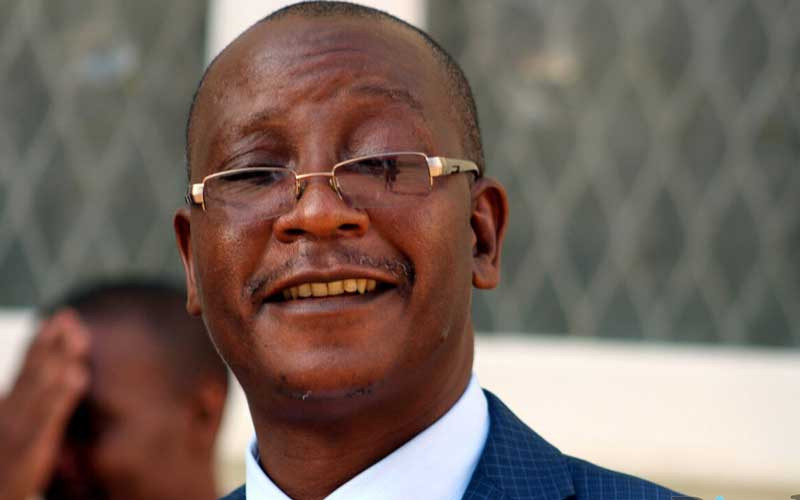 Justice minister Ziyambi Ziyambi has maintained that Gukurahundi is a buried chapter in Zimbabwe and accused those clamouring for justice for victims of the 1980s killings by the army of parroting European thinking.
Human rights' watchdogs and victims have been calling on government to address the 1980s mass killings in Matabeleland and Midlands provinces to ensure closure.
President Emmerson Mnangagwa has also met traditional leaders from Matabeleland where they agreed that chiefs would coordinate processes on finding closure.
Ziyambi told The Standard that he stood by his views on Gukurahundi, which he expressed at the United Nations Committee on the Elimination of Racial Discrimination session on August 18 in Geneva, Switzerland.
At the meeting, Ziyambi said Gukurahundi was resolved in the 1980s.
"We cannot concern ourselves with European thinking that their way of doing things must be the standard," Ziyambi said in an exclusive interview.
"Each society has a way of dealing with its problems and we solved our problems with the Unity Accord.
"We managed to integrate our society, but what they want is to always rally the ethnic tensions to continuously prop up Gukurahundi for their selfish ends."
In 1987, PF Zapu led by the now late Joshua Nkomo signed the agreement with Zanu which was then led by late President Robert Mugabe to end the massacres.
About 20 000 civilians were killed during Gukurahundi in Midlands and Matabeleland after Mugabe sent the Fifth Brigade targeting mainly suspected PF Zapu supporters in a bid to create a one-party state.
Mugabe then claimed that the army brigade was targeting dissidents.
"The clemency order was not only for the so-called Gukurahundi, even the dissidents were part of it, everyone was part of it," Ziyambi added.
"Guerrillas wanted assurance that they would not be prosecuted just like any other person who had committed any crime.
"In 1990, Mugabe issued a clemency order pardoning all people involved in human rights violations, benefiting mainly state security forces."
Human rights' watchdogs have said the clemency order cannot cover genocide.
"There are people who were killed during the liberation struggle by Ian Smith. What have the civic groups done about them," Ziyambi charged.
"We have a law that was passed. They may argue that it was not supposed to be there but as Zimbabweans, we are proud that we signed that Unity Accord."
In its findings, the UN Committee on the Elimination of Racial Discrimination said Gukurahundi remained a source of ethnic tension in Zimbabwe.
It also urged Mnangagwa's government to allow survivors to mourn their dead relatives without restrictions.
Related Topics