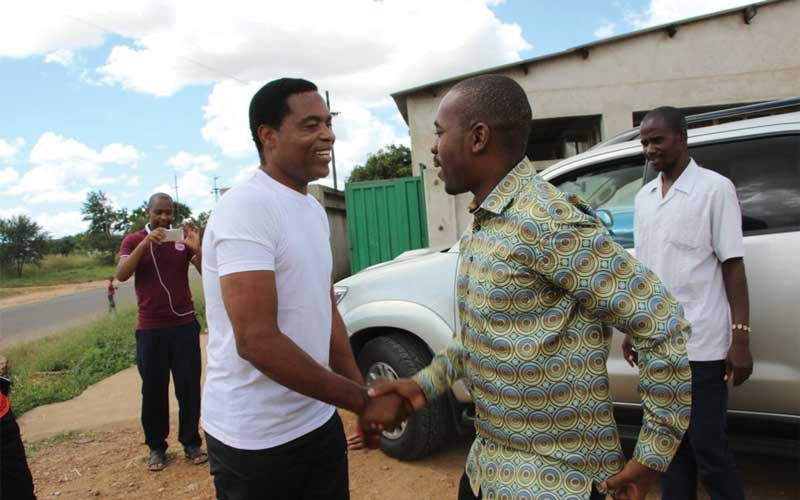 ZANU PF, opposition parties Citizens Coalition for Change (CCC) and Zapu top officials met in Bulawayo on Thursday where they pledged to foster peace in the run-up to next year's elections.
They made the call during the International Day of Peace commemorations held at the Brethren in Christ Church in Lobengula West.
The event was organised by the Zimbabwe Christian Alliance in partnership with the National Peace and Reconciliation Commission (NPRC).
Zanu PF Bulawayo provincial chairperson Jabulani Sibanda said political differences were not a licence to engage in acts of political violence.
"We should not have people beating other people for belonging to other parties. We create problems for ourselves by doing. God created us differently to beautify the world so that we don't envy one another," Sibanda said in his address.
CCC ward 26 representative Siphiwe Ncube said the youth should refuse to be used by senior politicians to engage in political violence.
"We should not fight. We should learn to live together peacefully. Let's campaign in peace. Youth don't allow yourselves to be used by politicians to go around beating up people," Ncube said.
Zimbabwe People's Revolutionary Army (Zipra) representative Andrew Ndlovu said violence was not part of Zapu's culture.
"We advocate for freedom of all, equal opportunities in accessing natural resources. Having divergent views does not mean people should beat each other," Ndlovu said.
"When we joined the liberation struggle, we wanted to liberate the nation. Let's not be abused and mistreated and be forced into victimising other people. Let's respect the legacy, no one should be left behind in freedom for all and in the enjoyment of human rights."
NPRC chairperson Justice Selo Nare said every Zimbabwean had a role to play in peace-building initiatives.
"I urge you all to engage in peace as you exercise your electoral right. We can build peaceful societies shunning discrimination and violence," Nare said.
Follow us on Twitter @NewsDayZimbabwe
Related Topics