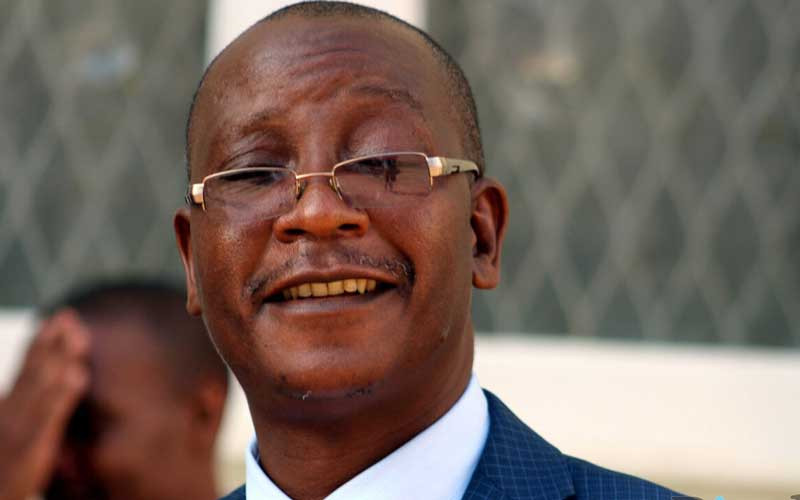 GOVERNMENT has shut the door on foreign lawyers taking part in future election litigation.
Zimbabwe expects to hold general elections next year.
"We have seen the development of electoral litigation and observation toolkit and conducted constitutional and electoral litigation training for lawyers," Justice minister Ziyambi Ziyambi said yesterday while giving a keynote address at a Law Society of Zimbabwe (LSZ) access to justice and pro-deo review conference jointly organised with the European Union.
"Last time when there was electoral litigation, some political parties wanted to import lawyers (from) outside Zimbabwe ... I refused and said we have very brilliant lawyers.
"I was vindicated because what I witnessed in court was amazing. We will continue, and I am very happy the LSZ is now training our lawyers in constitutional and electoral litigation because we will not allow foreigners to do that in our courts."
In 2018, opposition leader Nelson Chamisa challenged presidential election results at the Constitutional Court (ConCourt), accusing the Zimbabwe Electoral Commission of rigging the vote in favour of President Emmerson Mnangagwa.
Chamisa roped in top South African lawyers Dali Mpofu and Tembeka Ngcukaitobi to assist his legal team in his bid to overturn the results, but they were not allowed to practice.
The ConCourt ruled against Chamisa.
It was not the first time the opposition hired South African lawyers to assist it in local courts.
In 2004, founding MDC leader, the late Morgan Tsvangirai hired renowned lawyer George Bizos to assist in a matter in which he was being charged with treason.
He was acquitted of the offence.
"They don't even allow our lawyers to do that even if they are trained there (South Africa) to be registered there. If they cannot reciprocate, we will also not do the same," Ziyambi said.
Meanwhile, Ziyambi said government was incapacitated to fund the service of pro-deo lawyers.
Pro-deo or pro-bono work involves providing free legal services to those in need.
"The government has not been able to meet disbursements for lawyers in instances where accommodation, transport and meals may be needed. The ministry has struggled with this for some time," Ziyambi said.
"We are grateful to the intervention by the LSZ between 2017 to date which has made it possible for pro-deo lawyers attending court to have their accommodation, transport and meals catered for.
"This has to a greater extent eased the challenges that many pro-deo lawyers had been faced with. I have been advised that the facility which made this possible is coming to an end at the end of this month.
"Given the current economic situation in the country, we are faced with a reality where pro-deo lawyers may once again have to meet their own expenses in addition to offering their time and expertise."
Related Topics