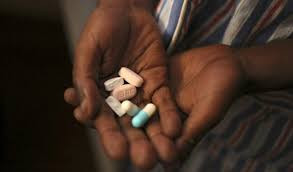 DRUG and alcohol abuse is having a serious impact on children, and has been linked to increasing mental health illnesses, the Department of Social Development in the Ministry of Public Service, Labour and Social Welfare has said.
Addressing journalists in Mutare last week, provincial social development officer Antony Marongwe said cases of drug and substance abuse were worrying.
"People of all ages were affected," Marongwe said. "Children who lost their parents struggle a lot because they face challenges. They can't handle the pressure and at the end of the day they find themselves having mental health challenges. Orphans are using drugs, maybe to remove stress; so as a Department of Social Development we are facing those challenges."
Marongwe said they had formed a department that dealt with drug and alcohol abuse as an intervention.
Another social development officer Vincent Masukume said: "The intervention that the ministry has undertaken on drug and substance abuse already confirms that we established a taskforce that has five pillars to address the challenges on substance abuse.
"We have the demand reduction pillar, supply reduction pillar, treatment rehabilitation pillar, community reinterpretation pillar."
Decentralisation of mental health services to the district level — treating patients in outpatient and community-based facilities rather than institutionalising them in in-patient specialist facilities — is a major goal of the National Mental Health Policy, but one that has not yet been fully achieved.
Within the Health and Child Care ministry, the Department of Mental Health provides general oversight of mental healthcare in Zimbabwe.
Related Topics