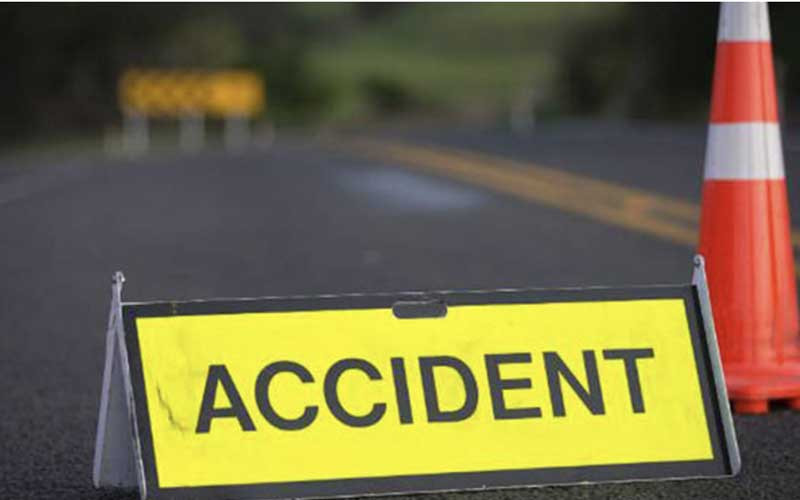 POLICE today released the names of three of the four victims that died in a fatal traffic accident which occurred along Lion's Den –Mhangura Road last week.
The accident claimed four lives and left 10 others seriously injured after a Toyota Noah vehicle burst its tyres before rolling over several times at the Chinhoyi Lion's Den area on Saturday afternoon.
Confirming the names yesterday, national police spokesperson Paul Nyathi said: "Three of the four victims have been identified by their relatives as follows: Mark Mumba (34) of Finland, Lion's Den, Spencer Banda(23) of D-Troop, Chikuti, Lion's Den and Clive Wilo (25)of Chikuti Compound. The fourth victim is yet to be identified."
He urged motorists to exercise caution on the country's roads and to avoid speeding and carrying loads that are beyond the capacity of their vehicles.
In a separate incident, police in Harare say they are investigating a hit and run road traffic accident in which two people died after they were hit by an unknown motorist on Saturday around 1930hrs along Seke road, opposite Ridgeview Secondary School.
"One of the victims sustained severe head injuries and died on the spot, whilst the other victim, who is yet to be identified, died upon admission at Chitungwiza hospital," Nyathi said.
As at last month the number of motorists who hit pedestrians or other vehicles on the roads and sped off without rendering support said to be on the increase.
Police say 2500 hit and run accidents were recorded in the first half of 2022, while 984 lives were lost.
Related Topics