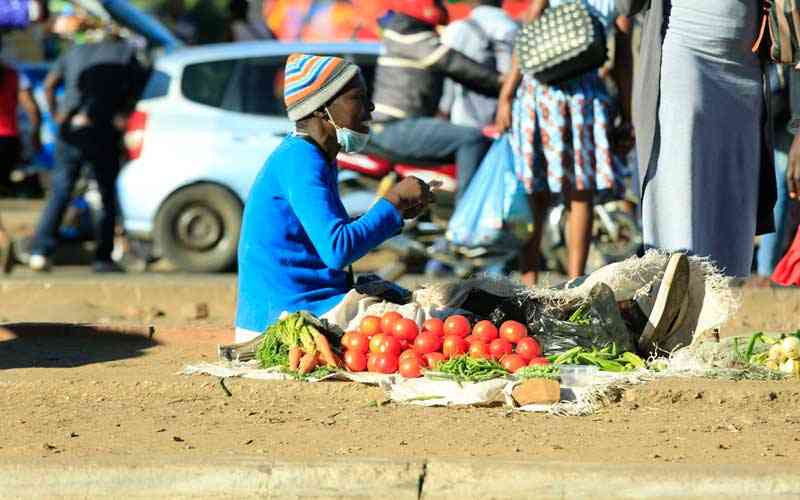 HARARE Provincial Affairs and Devolution secretary Tafadzwa Muguti has outlawed illegal vending in parking bays and other undesignated places, as Housing minister Daniel Garwe pledges to take on land barons across the country head-on.
"In response to the increased level of indiscipline and lawlessness, we shall no longer allow any trading or operation of flea markets in parking bays and undesignated places," Muguti said in a statement.
Zanu PF and opposition Citizens Coalition for Change youths fought running battles over the control of the Mbare markets on Tuesday. Police were forced to use teargas to quell the violence.
As unemployment soars, vending has become an easy escape route, with hawkers taking over street pavements, parking bays and other undesignated areas.
Muguti said Harare was battling mafia-style syndicates led by politically-connected space barons who violently take over parking spaces and other council land for illegal vending purposes.
Garwe, meanwhile, said land barons should be dealt with decisively.
"The President (Emmerson Mnangagwa) is so upset about the issue. He knows that innocent citizens are being fleeced. Imagine 4 000 hectares of land being sold by someone who pays absolutely nothing for that and pockets the money," Garwe said in his address at a national councillors indaba in Harare yesterday.
"We must decisively deal with land barons without fear (or) favour. If we do not do that, we will never be able to deal with the issue of informal settlements. For us to be able to nip in the bud the animal called land baron we must ensure that the laws are followed to their latter and spirit.
Local Government minister July Moyo and his Lands ministry counterpart Anxious Masuka also expressed the same sentiments.
Related Topics