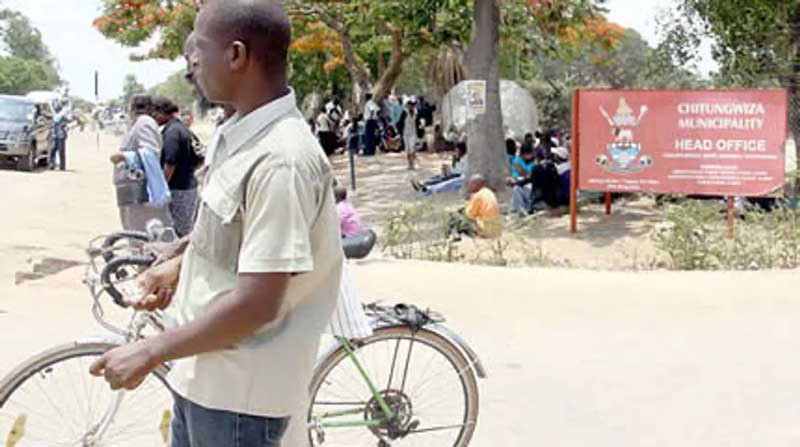 CHITUNGWIZA municipality is owed over $2 billion by ratepayers, a development that city fathers said was affecting its capacity to provide services efficiently.
According to the council's first half budget performance report, the municipality was owed $2 286 117 908,20 as at June 30 by residents, businesses and government departments.
Commerce and industry owe the council $856 553 209,91 and residents $1 429 564 698,31.
Acting finance director Robert Nyikadzino implored ratepayers to pay their bills on time to avoid the funds being eroded by inflation.
"We encourage our ratepayers to pay their bills timeously before the funds are eroded by inflation in order for the organisation to provide improved service delivery," Nyikadzino said in the report.
"In order to hedge our tariffs against inflation, we are proposing to rebase our budget to United States dollars using January 1 figures. Hence, the rent card will be rebased to US$15 or equivalent. We encourage ratepayers to pay in US$ so that we are able to procure fuel without challenges."
Nyikadzino said service providers were charging exorbitant prices in local currency.
"Those few who are accepting local currency are charging exorbitant prices," he said.
Chitungwiza Residents and Ratepayers Association chairperson Arthur Taderera, however, said the proposed US$15 rent card was beyond the reach of suffering ordinary citizens.
"Does the person who recommended US$15 really know that many houses are owned by pensioners? How much are they receiving from the National Social Security Authority (Nssa) which enables them to pay council?" Taderera said.
"Budgeting is done for the majority. The root cause of ratepayers' debts is that council doesn't come clear on what it uses the little money it gets for."
Chitungwiza and Manyame Rural Residents Association secretary Brighton Mazhindu said: "There is a lot of mistrust between the ratepayers and council. That's why the former is not paying rates.
"There is, therefore, a need for the technocrats and councillors to think outside the box. They are relying much on traditional revenue sources yet the Urban Councils Act gives councils powers to do income-generating projects."
Related Topics