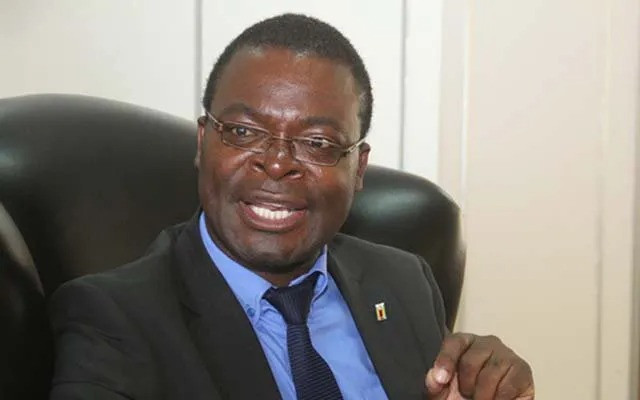 GOVERNMENT says it is in the process of building industrial training polytechnic colleges in Binga and Plumtree to expedite the country's development trajectory.
Higher, Tertiary Education, Innovation, Science and Technology Development minister Amon Murwira confirmed the projects during a graduation ceremony at Bulawayo Polytechnic on Thursday.
"When we do things, we do for others. That's why we get educated. Bulawayo Polytechnic is important to us, we are building an industrial training college in Binga and it is this institution that is doing that. We are very proud that we are spreading our wings," he said.
"We can't be beggars every time, it's not possible. We are also happy that Bulawayo Polytechnic is involved in establishing Plumtree College, which has taken about 30 students. We are going to increase the number of students, we want our people to be capable.
"I have told the principal not to advertise only in the newspapers but to do a door-to-door campaign, telling people to go school. It's not everyone who is able to read a newspaper or has access to WhatsApp."
Murwira added: "We are also happy that Bulawayo Polytechnic contributed in building a students' centre at National University of Science and Technology and refurbished the Gwabalanda hostels at Hillside Teacher's College.
"It is time we redefine what education is, let's be practical. Why do we need English in order to study physics. It's time we prioritise ourselves. Let's be real in terms of what we want for our nation. We are ready to fund the first start-ups for Bulawayo Polytechnic."
"The strategy of our country is to make a permanent term strategy. We can make our country better through knowledge and skills. We need to train ourselves well in order to have a permanent strategy of our country.
"We can't have the strategy of a looter when we are owners of our own country.
"People who taught us long-term and short-term strategies were colonisers because they wanted to go. We want to do things that will stay longer.
"The purpose of education is to ensure that we get all the basic necessities we want," he said.
Follow us on Twitter @NewsDayZimbabwe
Related Topics