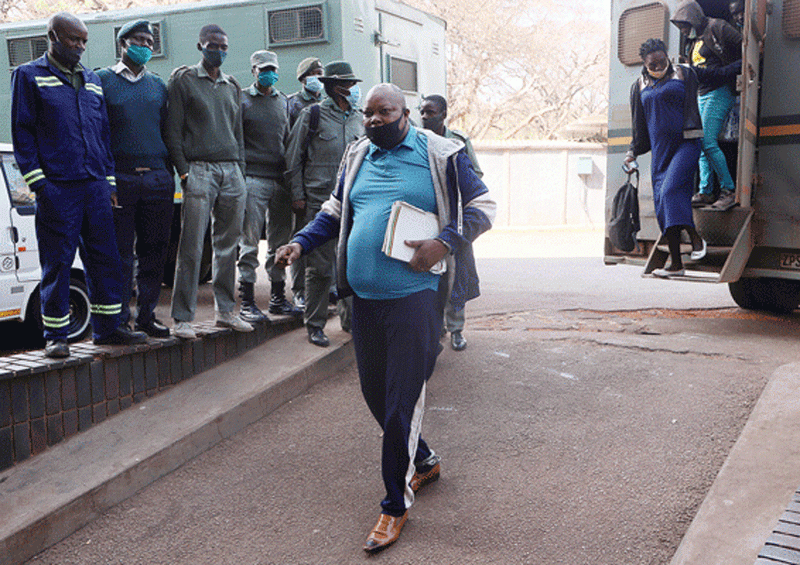 HARARE magistrate Stanford Mambanje yesterday dismissed Citizens Coalition for Change (CCC) legislator Job Sikhala's bail application in a case where is facing charges of obstructing justice.
Sikhala, who is represented by Beatrice Mtetwa, applied for bail citing changed circumstances.
But Mambanje ruled against him. This is not the first time that Sikhala's freedom bid in the same case has been thrown out by the courts.
"Having given due consideration to the facts of this case and the applicable legal principles, I am satisfied that the applicant has not discharged the burden to satisfy me that there has been an exceptional change in circumstances warranting that I review in his favour the order previously made by this court denying the applicant bail pending trial," Mambanje said.
"These new facts have not changed the basis upon which bail was initially refused. It is for these reasons that this application must fail. In the result, I order as follows: the application for bail be and is hereby dismissed and the applicant shall remain in custody."
Sikhala first lodged his application on July 21 this year, and Mambanje dismissed it.
Sikhala also faces charges of incitement to violence following skirmishes at the slain CCC activist Moreblessing Ali's funeral. He is charged alongside another CCC legislator Godfrey Sithole and 13 other party activists.
Sikhala was engaged as Ali's family lawyer.
Mambanje said Sikhala's application must have been based on new facts.
"The meaning of the above provision is quite clear. Where an application for bail has been refused, a further application for bail may only be made if such application is based on changed circumstances, that is, facts which were not placed before the judge or magistrate who determined the previous application and which have arisen or been discovered after that determination," Mambanje said.
"The application is predominantly reliant on the grounds of passage of time. Indeed a period of one month and one week has lapsed from the date of the initial application to the present time. The passage of time does not constitute an automatic entitlement to bail. Each case is dealt with on its own merits. In casu, the state case has not been weakened by the passage of time."
Mambanje also dismissed an application to have the matter remanded to September 6.
The case was later remanded to September 13.
Follow Desmond on Twitter @DChingarande1
Related Topics