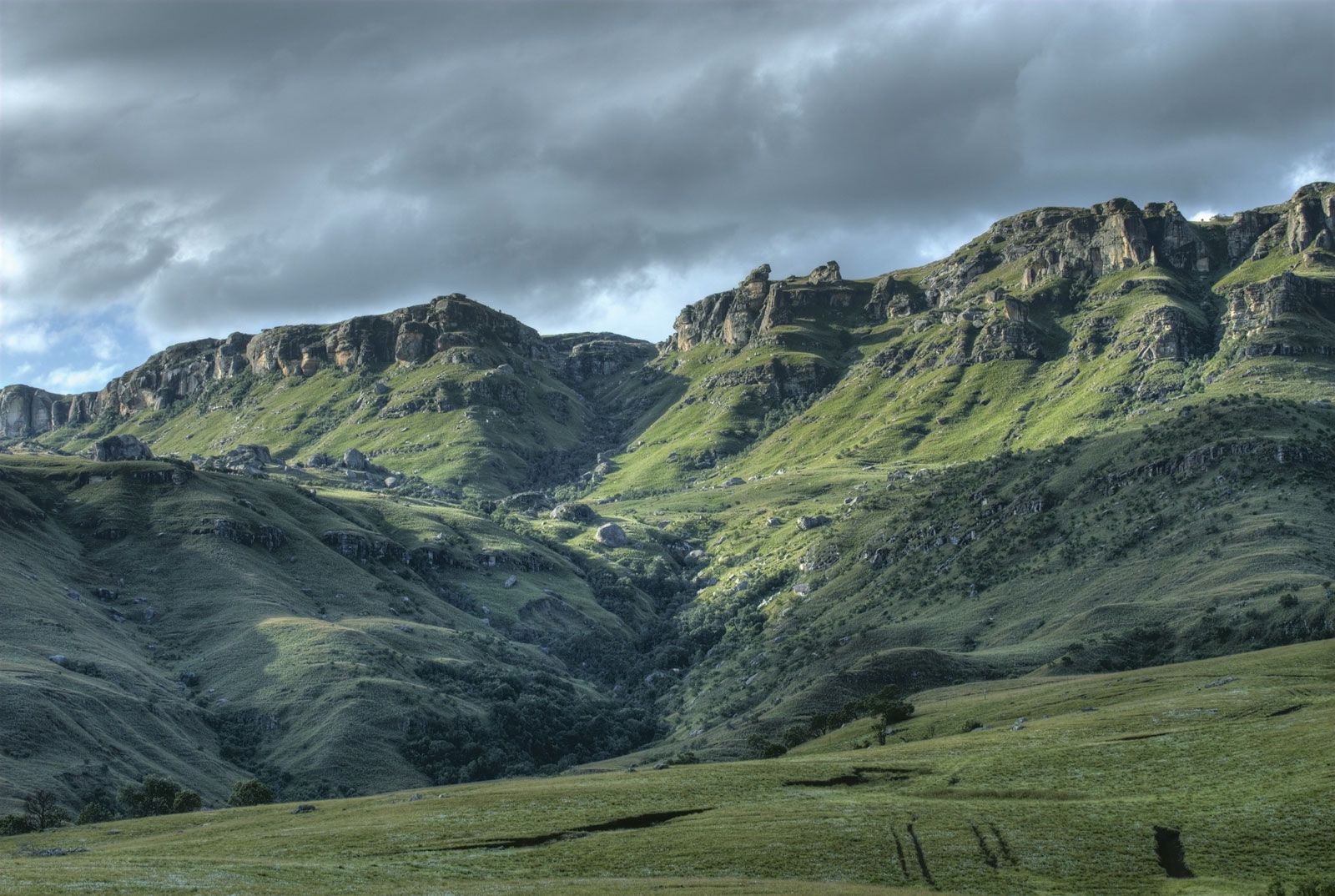 The magical mountain kingdom of Lesotho is one of Africa's most intriguing and rewarding off-the-beaten-track gems.
A land of intoxicating heights and exciting extremes, it is set entirely above 1,388 metres, the highest low point of any country in the world, while the 3,482-metre summit of Thabana Ntlenyana stands as Africa's loftiest peak south of Kilimanjaro.
Uniformly mountainous, Lesotho is known for its breathtaking highland vistas.
Golden sandstone cliffs, towering basaltic peaks and bizarre rock sculptures overlook undulating Afroalpine meadows swathed in clumped grass, tussocked heather and colourful spring wildflowers.
Spectacular waterfalls plunge into gaping canyons snaked through by crystal-clear rivers.
From Spring through to Autumn, days are bathed in sunshine and ideal for hiking and pony trekking, but the midwinter months of June to August often bring heavy snowfalls and sub-zero temperatures that transform the waterfalls into beautiful icy sculptures.
The Three Bushmen, Sehlabathebe National Park LesothoThe mountains of Lesotho are a thrilling adventure playground for hikers, horse-riders, 4×4 enthusiasts and other outdoor lovers.
For adrenaline junkies, activities include skiing, mountain biking, canoeing and the world's highest commercial abseil.
Slightly more sedately, there is excellent fly-fishing for trout in the highland streams, while birdwatchers and botanists can seek out a variety of specialised species whose range is limited to the high mountains of Lesotho and South Africa.
Archaeological and historic highlights include dinosaur footprints dating back more than 200 million years, atmospheric rock overhangs adorned with mysterious centuries-old rock art, and a host of 19th-century landmarks associated with King Moshoeshoe I and various early missionaries.
Peaceful and culturally homogamous, Lesotho is home to the Basotho people, whose hereditary monarchy was established by King Moshoeshoe I in the early 19th century.
It is predominantly rural, with an agricultural economy, very little industrialisation, and the freshest of fresh mountain air.
Blanketed Sotho shepherds roam the countryside on foot or horseback, accompanied by flocks of sheep and Marino goats whose coats are used to produce the wool and mohair handicrafts for which Lesotho is famed.
Traditional villages of stone-and-thatch huts host initiation ceremonies complete with dancing and ululating women, while elders in traditional thatched hats parade past on horseback.
In Lesotho, such ancient traditions remain part of a living 21st-century culture that both enthrals and welcomes visitors.  —  visitlesotho.