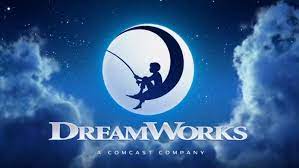 A vibrant and popular international television channel aimed at children and families will be launched on DStv on March 18, adding to the range of entertainment available to subscribers.
MultiChoice Zimbabwe publicity and PR manager Liz Dziva said DreamWorks would be added to the DStv platform bringing a host of new programmes to viewers.
The launch is being undertaken in partnership with NBCUniversal International Networks and Direct-to-Consumer, which has a longstanding relationship with MultiChoice. The channel will be available on DStv channel 304 and through the DStv app.
Series being platformed on the channel include All Hail King Julien, The Adventures of Puss in Boots, Kung Fu Panda: The Paws of Destiny, The Boss Baby: Back in Business, Dragons: Race to the Edge, Dawn of the Croods, Trolls: The Beat Goes On!, The Epic Tales of Captain Underpants and many others.
The channel also presents a slate of programming specifically aimed at two to five-year-olds under the brand DreamWorks Junior, with programmes like Postman Pat, Dragons Rescue Riders, Raa Raa: The Noisy Lion and Noddy Toyland Detective.
"This adds huge value to the existing offering on DStv and will be popular with families who enjoy watching television together," Liz said.
"DreamWorks' animated series and it's beloved characters will now be seen in households across Sub-Saharan Africa, including Zimbabwe, with strong and engaging content that will captivate DStv viewers of all ages."